Recent Articles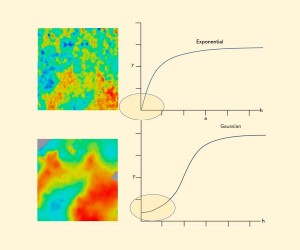 Evan Brown
The job of a petroleum geoscientist is rapidly transforming into a role that requires proficiency with statistical concepts and data management. The goal of this primer is to provide the reader, through words, basic examples and images, an understanding of some of the basic principles behind the semivariogram/variogram, a statistical…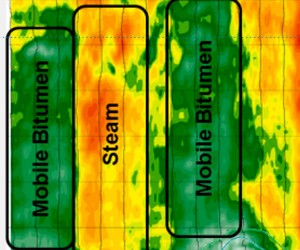 Draga Talinga, David Gray, Hong Feng, Don C. Lawton, Brian Wm. Schulte
This is the second part of a two-part paper. This part of the paper explores some of the most recent advances in using seismic data for oil sands reservoirs. These are Time-lapse (4D) Inversion for SAGD; Predicting where Bitumen has been Liquified using PS-4D Seismic Data; 4D Time-Lapse Full Waveform…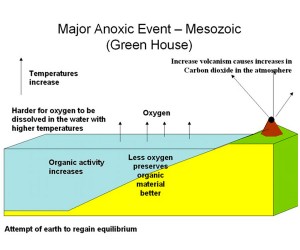 Brian Wm. Schulte
Our world has changed, and with it, there will be changes on what we publish. There will be tough topics you may not agree with, but others may. There are certain things about climate change that are now becoming accepted scientific theories, as with evolution or plate tectonics in the…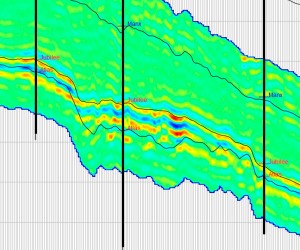 Focus Article
February 2022
Joaquin Aristimuno and Carla Carvajal
In this article, we will explore the basics of the well tie to seismic, starting with some basic seismic acquisition and processing concepts, definition and type of wavelets and a case study that will show the impact of using a wrong estimation of the time-depth relationship (obtained from the well…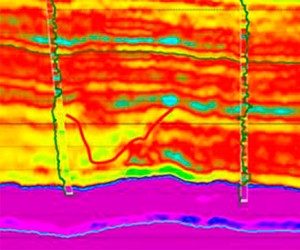 Focus Article
February 2022
Draga Talinga, David Gray, Hong Feng, Don C. Lawton, Brian Wm. Schulte
This paper is dedicated to Dr. Larry Lines (1949-2019), who was involved with seismic imaging and inversion, reservoir characterization, conventional oil and gas exploration, geophysical studies of heavy oil, oil sands, and monitoring effectiveness of steam assisted gravity drainage (SAGD), and who mentored us all.
Recent Interviews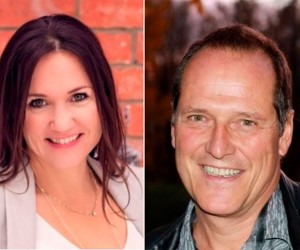 This month's interview is a little different – discussing the organizing of the VIG special session in the 2021 GeoConvention.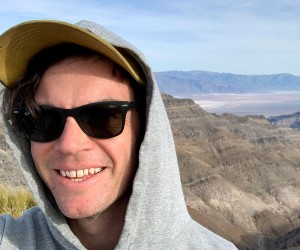 Kurtis Wikel is part of a dynamic group of young geophysicists in Calgary. Kurt received the Nigel Anstey Award for Best Paper in the EAGE's First Break journal in 2011, and received the Best Geophysical Oral Presentation at the CSEG Convention in 2012.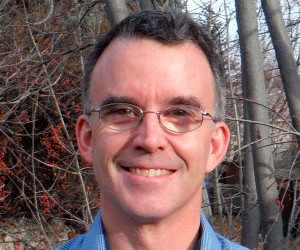 Simon O'Brien is a well-known and rare geophysicist, who joined Shell Canada in 1997 and is still going strong as the Quest Subsurface Manager, managing a multi-disciplinary team that is responsible for monitoring activities at the stellar Quest CCS (Carbon Capture and Storage) Project.
Recent Columns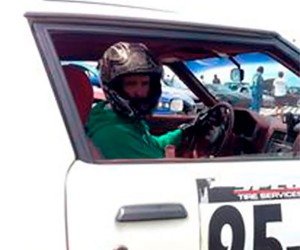 David Gray
A year ago, in early 2020, I found myself in a position where it made sense to retire. Covid-19 and record low oil prices meant that some of us had to leave. I decided that I'd rather see the young folks keep their jobs, so I left a very interesting…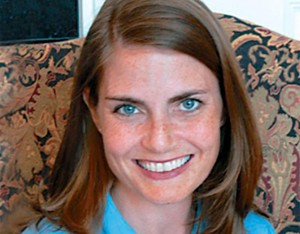 Kristy Manchul
Happy Spring 2021! To think that over a year ago, we were still at the start of the pandemic and people, organizations and society were struggling to find ways to make our new reality work. Flash forward 14 months, and what has changed?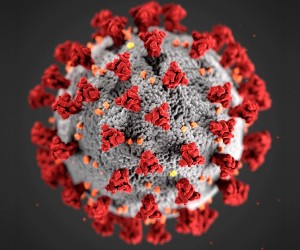 Oliver Kuhn1 and Elizabeth Atkinson2
1Quantec Geoscience Ltd.
2Geological Survey of Canada
This Science Break is a 2-for-1 article special! Our regular columnist Oliver Kuhn tackles the timely topic of mRNA Vaccines, and RECORDER Format Editor Elizabeth Atkinson steps out from behind the scenes with her section on Molecular Testing.