CSEG hosted the 2005 SEG Distinguished Instructor Short Course (DISC) on Tuesday September 27 at the Metropolitan Centre in downtown Calgary. Rodney Calvert, based in Houston with Shell, presented his full day SEG course entitled "Insights and Methods for 4D Reservoir Monitoring and Characterization". Approximately 180 people – including about 50 students, from both the University of Calgary and the University of Alberta, attended the course. CSEG, CSPG, and APEGGA co-sponsored a bus for thirty University of Alberta students, which left Edmonton at 5 am under the guidance of Dr. Doug Schmitt (U of A).
Rodney Calvert had evacuated his family from Houston on the preceding Friday – due to the expected track of Hurricane Rita – and the course had been cancelled in a flurry of emails. However, current technology provides 4D monitoring for hurricanes, and revisions to the path allowed a Sunday flight to Calgary – and the DISC course was on again. One of the course slides showed the tracking of Hurricane Rita and provided a unique demonstration of the flexibility provided by 4D monitoring.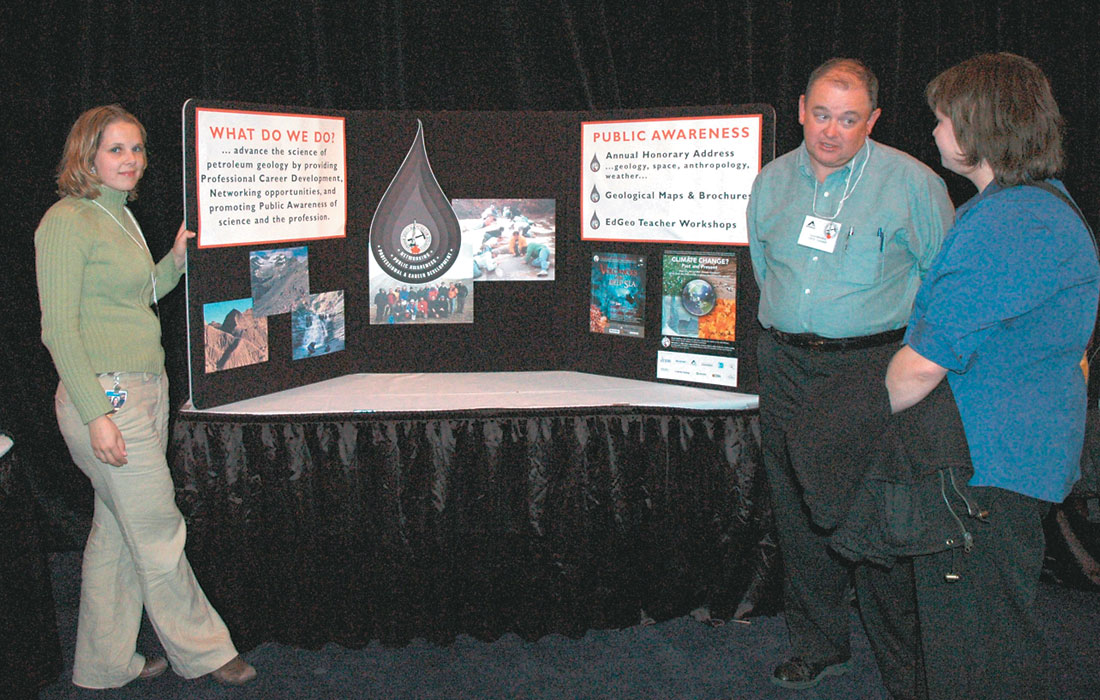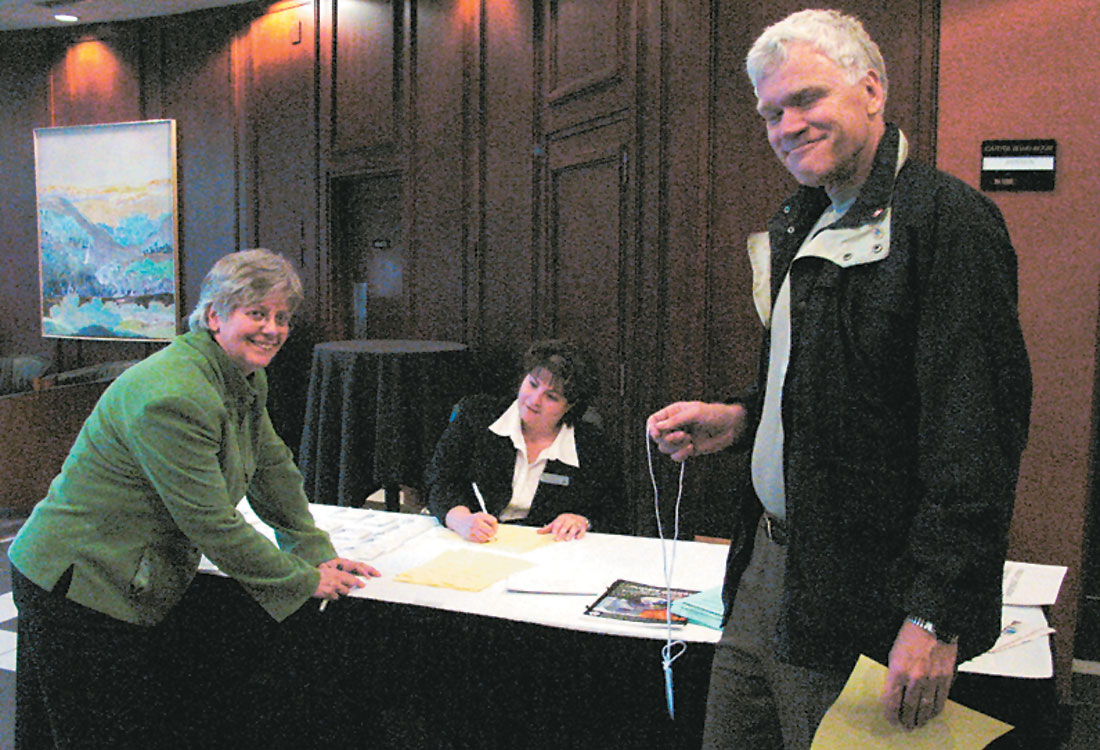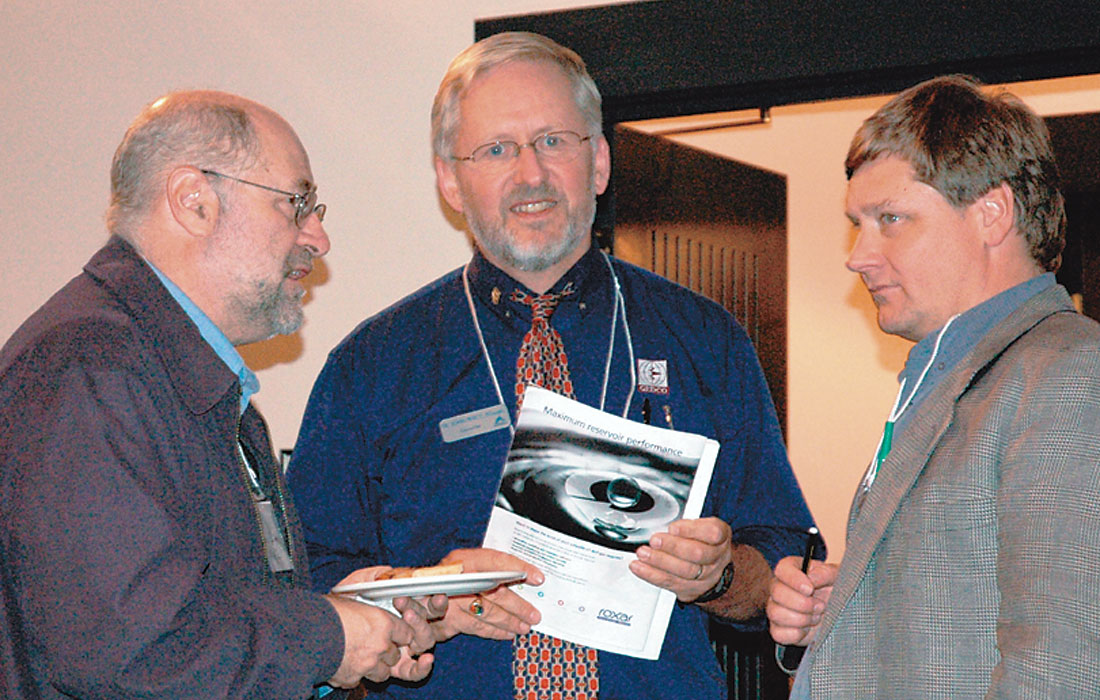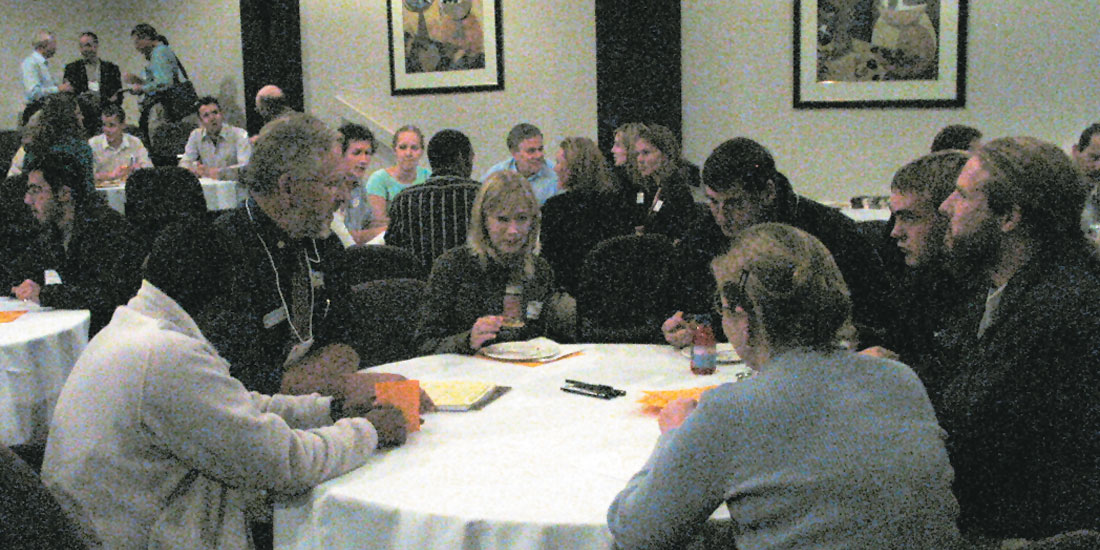 The course described factors to consider when planning 4D surveys. Those include repeatability, feasibility modeling and establishing the requirements for imaging and resolution. Discussion included the results from recent 3C, OBC, and OBS surveys and outlined the seismic processing techniques used when extracting 4D information, and noted that pseudo impedance sections have proven very effective for visualization. One reason why 4D surveys have become cost effective is because each survey doesn't have to be perfect, nor noise free. Rather, by carefully repeating previous surveys, the difference will highlight reservoir zones that are undergoing production changes. 4D surveys are proving to be essential in enhancing the value of reservoirs and increased reliance is expected on them by engineering and geoscience teams.
CSEG's Director of Educational Services, Rob Vestrum, of Trustbelt Imaging, opened the DISC session. David Haugseth, of Shell Canada, introduced the instructor. At the end of the day, Jon Downton, of Veritas, as CSEG Assistant Director of Ed. Services thanked Dr. Calvert and presented him with the CSEG Speaker memento – the 3C Geophone with the anisotropic sphere of fused optical glass fibres.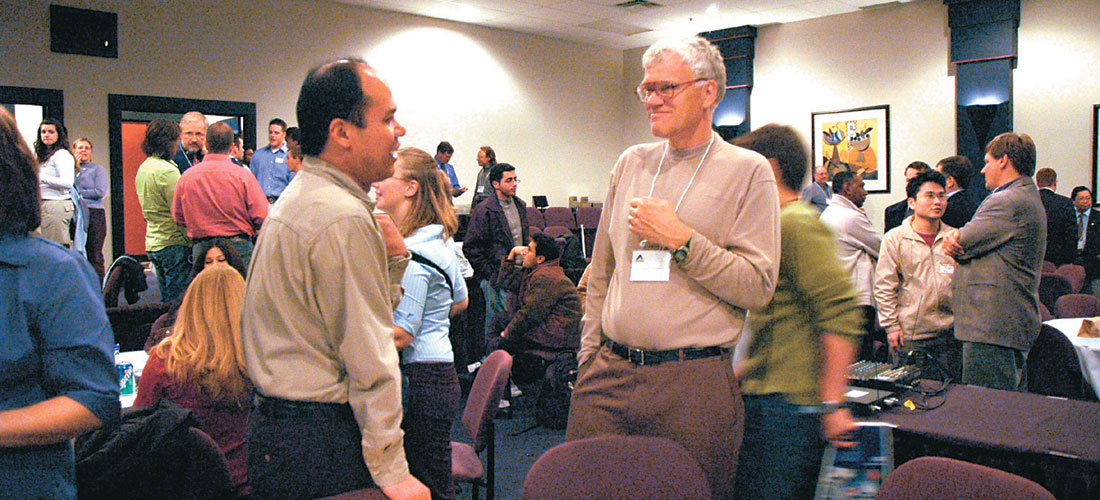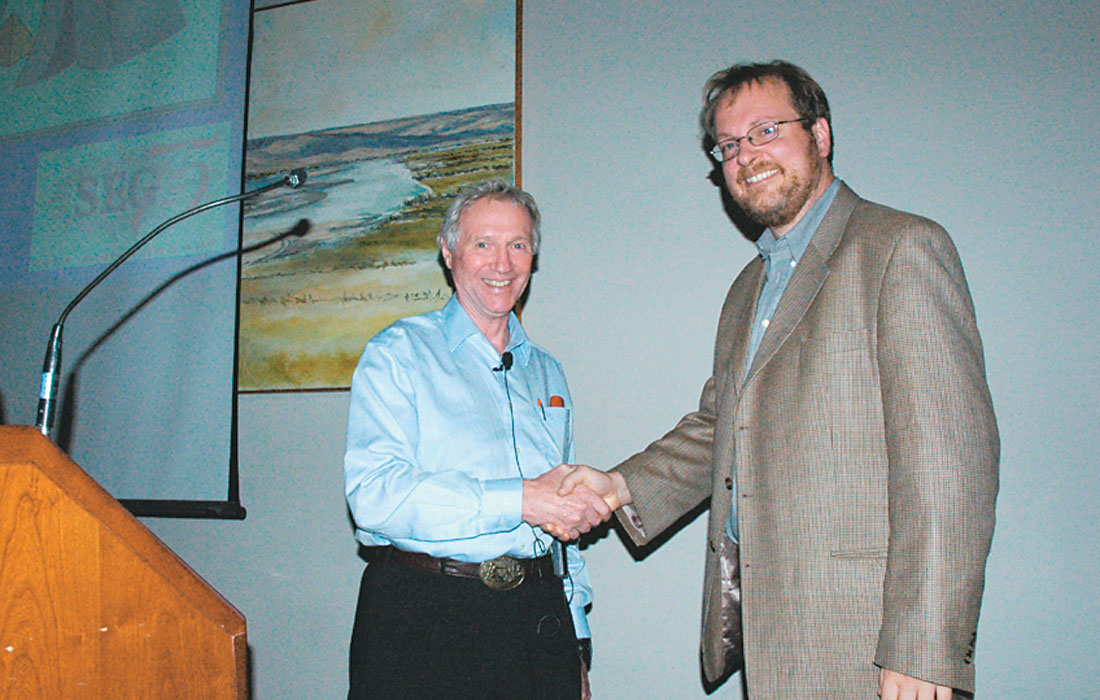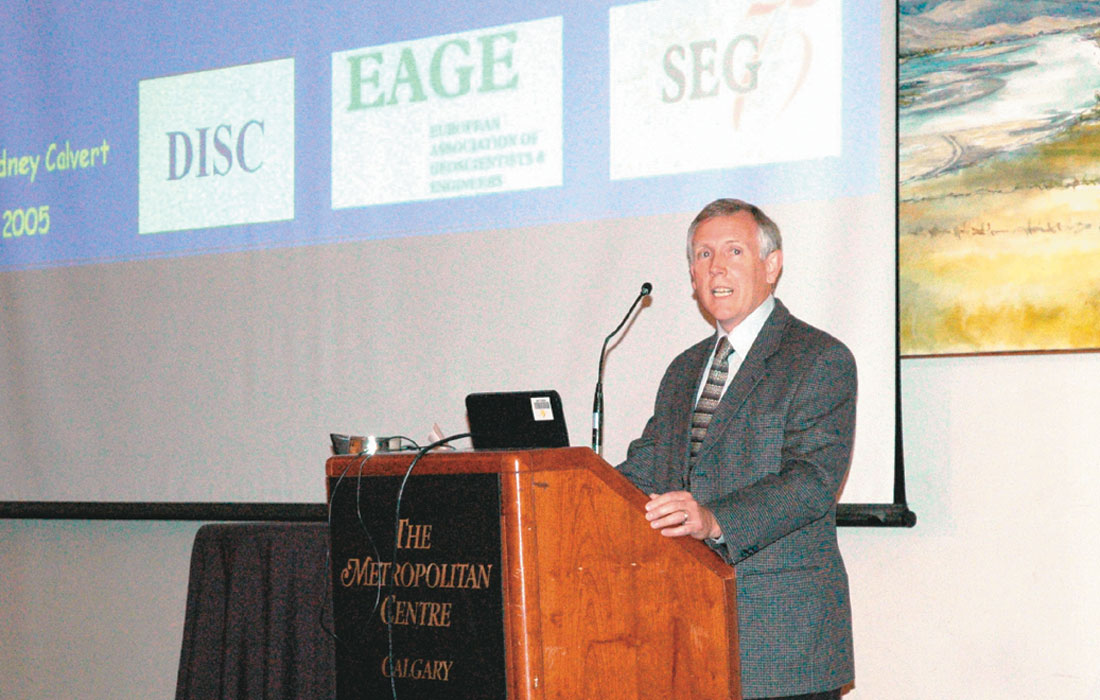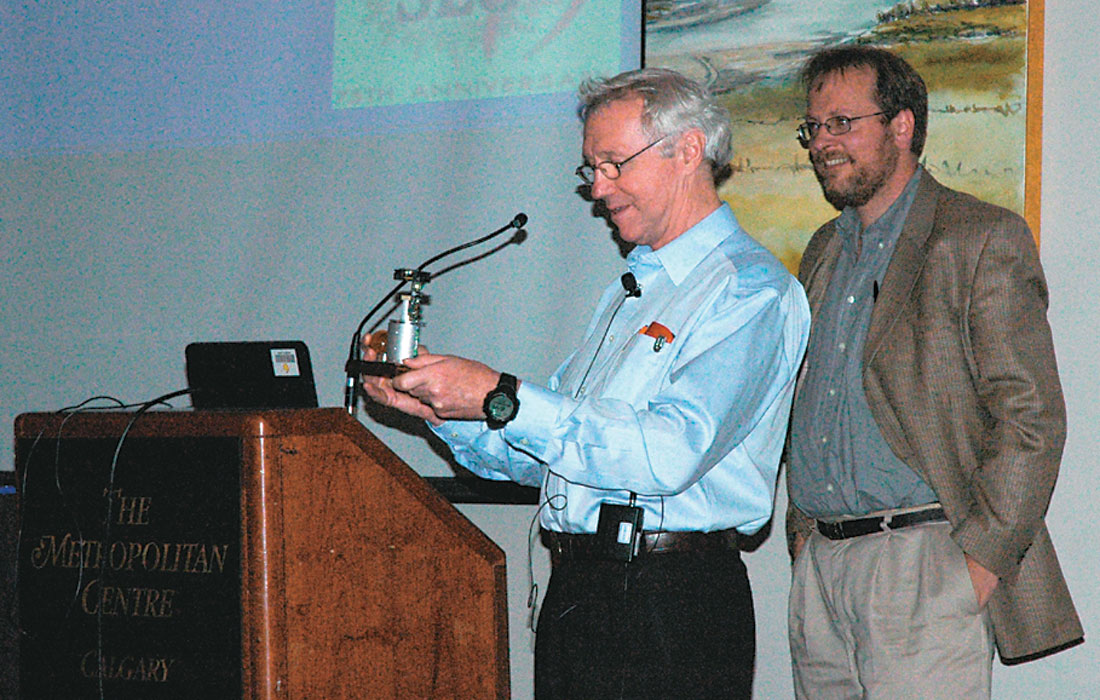 The 2005 APEGGA Geoscience Industry-Student Mixer was held at 5:00 pm right next door to the DISC classroom. The mixer was hosted by the APEGGA University Liaison Committee, which is composed of professionals from industry, faculty, and student society representatives. The Mixer attracted 130 people. Approximately 50 were from industry and approximately 80 were students, predominantly undergraduates, from both Alberta universities. Perhaps 50 students were from Calgary and 30 from Edmonton. Representatives of the student societies included the Geophysical Undergraduate Student Society and the Rundle Group from the U of Calgary, while the U of Alberta was re p resented by the UA Undergraduate Geophysics Society and the P.S. Warren Geological Society. The nine industry societies represented at the Mixer included CSEG, CSPG, CWLS, CHOA, CIM-Calgary Branch, the Petroleum Society of CIM, Calgary Mineral Exploration Group (CMEG), CGC, and many APEGGA members.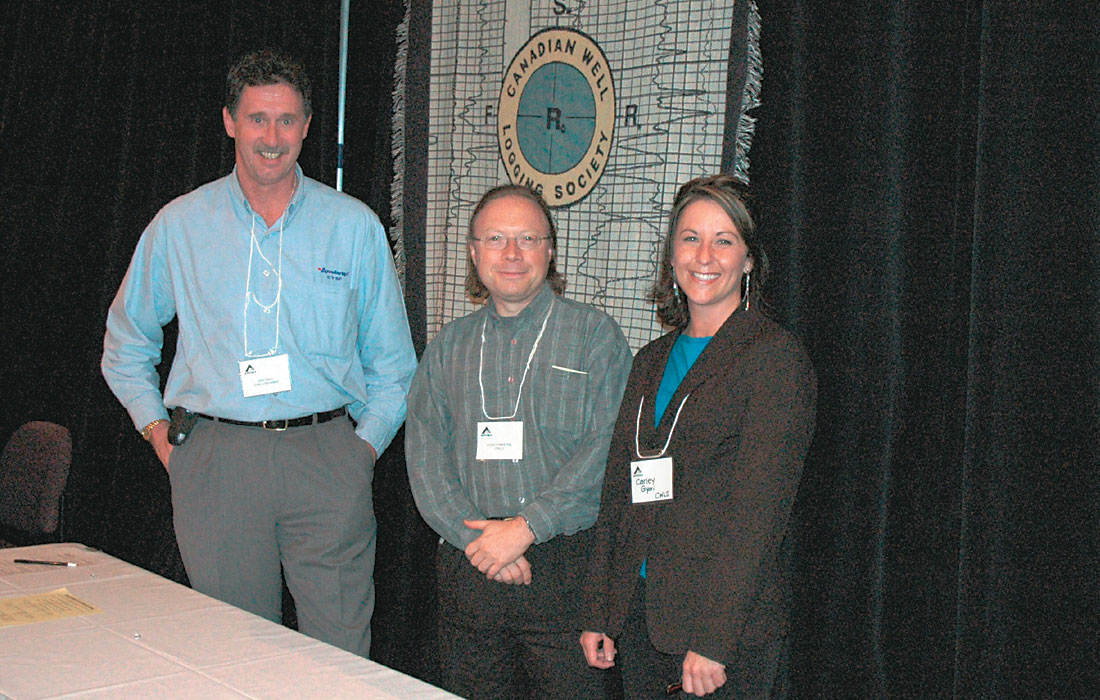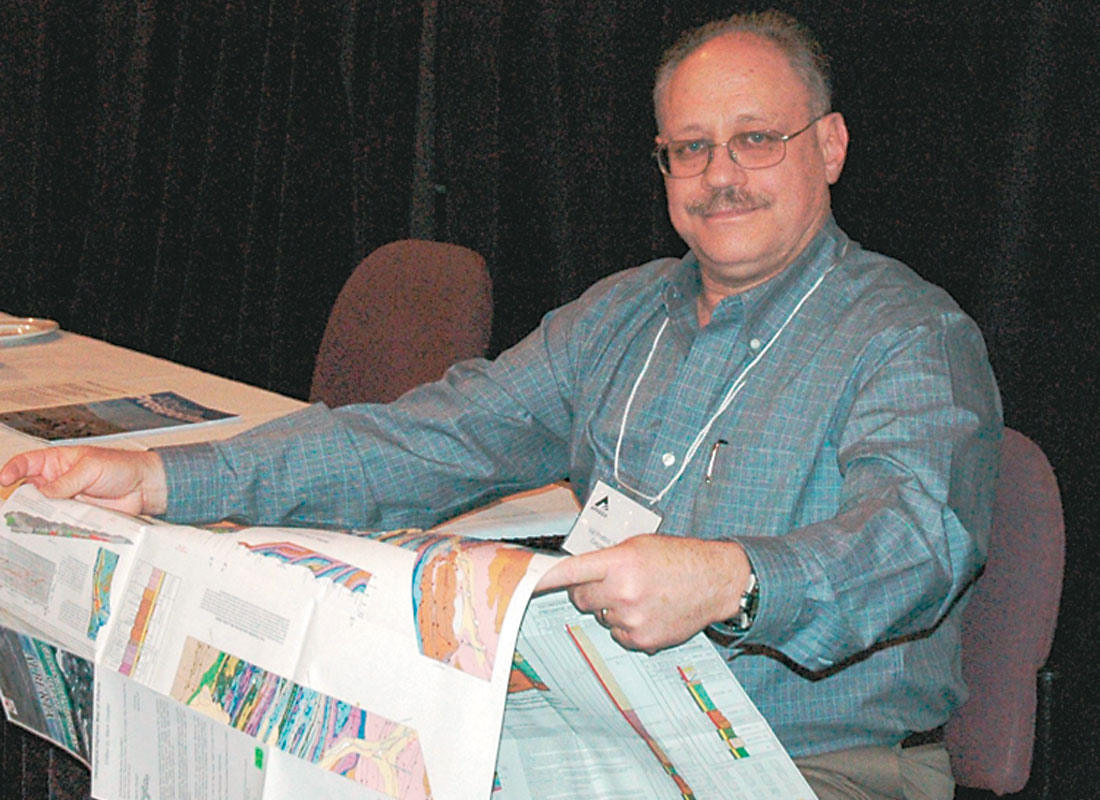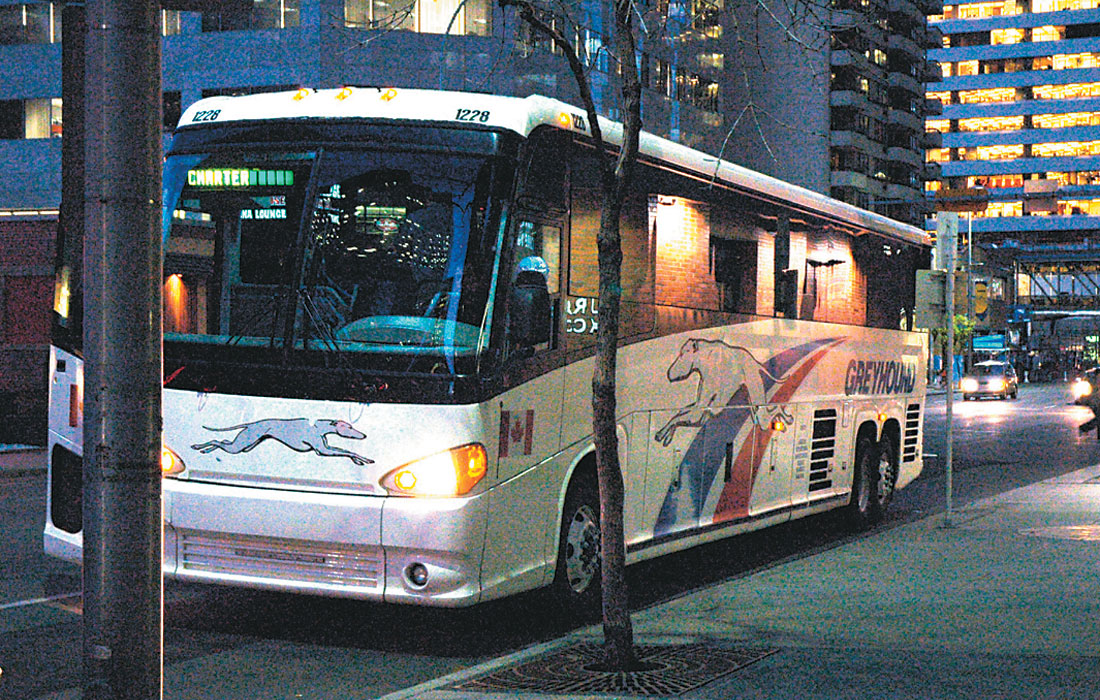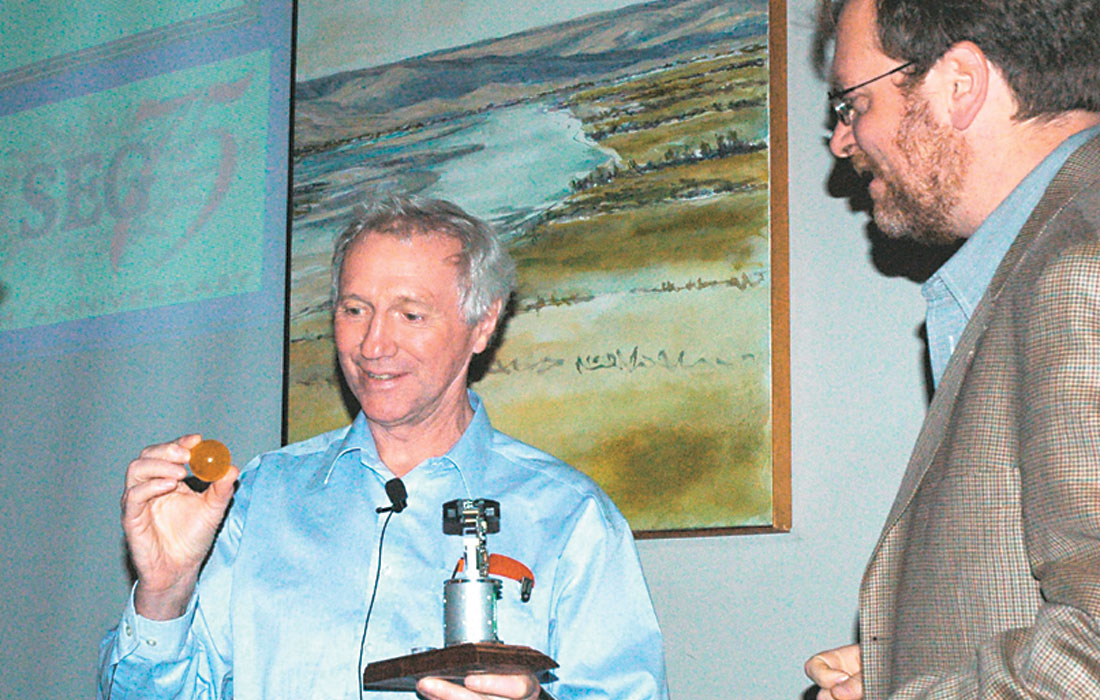 The Mixer started with each society giving an introduction about their organization, monthly events, available scholarship opportunities, and student memberships. Several of the experienced industry geoscientists were asked to give advice and they provided several words of wisdom. Shaheen Khan of Canadian Discovery, wearing her CSPG Reservoir hat, as reporter and photographer, and Satinder Chopra of Arcis, as Recorder Editor, passed along the following notes from those introductions:
Rodney Calvert, the DISC instructor from Shell in Houston, told the students that the oil industry is about solving problems and so they need to remain inquisitive and patient. Putting the pieces of the puzzle together with the sophisticated tools and wonderful people in our industry is a lot of fun and they should enjoy every bit of it.
Henry Posamentier, Chief Geoscientist with Anadarko Canada, suggested that students should continue to broaden their skills. He encouraged them to invest time now to acquire a broad range of skills in addition to the geophysics and geology courses, which will serve them in good stead throughout their careers.
Bob Mummery, VP Exploration for Golden Eagle Energy, Calgary, citing his own example said, that although our profession is exciting, it can have disruptions. Bob started as a hard rock geologist, but eventually ended up as a geophysicist and an entrepreneur. So his advice was 'remain flexible' to any career adjustments that may be needed along the way.
John Peirce, Managing Partner, GEDCO, currently an APEGGA Councillor, emphasized the need to hone one's communication skills. He said it is very important to be able to speak and write effectively as it proves to be an asset in our industry as well as academia.