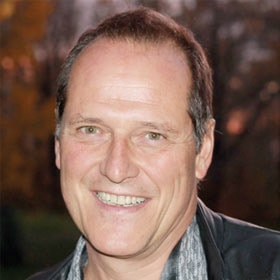 John L. J. Duhault, P. Geoph.
President Elect (elected as Vice President in 2016)
As the society's incoming President I look forward to continuing to focus on providing value for our members, value to our employers/clients and to promote the value of geophysics to all the other professional disciplines that we impact in our industry in Canada and beyond. We have done a lot this year and more needs to be done in order for the CSEG to continue as a viable organization.
Our industry has been releasing geo-scientists not seen since 1986 and it may continue into late 2017. Staying optimistic and enthusiastic over the past 2 years has been difficult. However, the industry will be back and they will be needing our knowledge, experience, skills.
I call myself a "Hunter Finder Mentor" as that best describes my professional character at this time. I enjoy the "Hunt" of exploring for, and "Finding" oil and gas for myself and my clients. I have enjoyed teaching and learning from the many young geoscientists that I have been my mentees and look forward to additional journeys in the future. As a geophysicist who has worked in the patch for over 37 years I can be considered a 3G specialist (Geology, Geophysics and Geo-Mechanics), maybe not an expert, but someone with enough knowledge to provide a well-grounded interpretation. This has been my pathway to providing value to my paying customers, clients and shareholders. This is the journey all of us are on as we try to stay relevant in our chosen profession.
I am a firm believer of working towards a goal, whether it be personal, community or business. The goal this year is to steer the CSEG towards a financially balanced budget that can allow the society to survive in these current market conditions and beyond. A challenging goal but the task needs to be done.
My personal goal as President is to work with the CSEG Directors, the CSEG staff and the supporting cast of characters and volunteers who keep our society alive and vibrant in order to maintain the society that you, our members, can support and be proud of!
We can, and will, learn from the past to build a better future for the CSEG!
"True Journey is Return"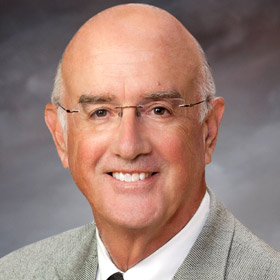 Ron Newman
for Vice President
Ron Newman has over 40 years of exploration and development experience and contributes a rare combination of technical and management experience. He has applied this knowledge base to co-found four TSE listed companies: Courage Energy Ltd., Geophysical Microcomputer Applications (International) Ltd., Winstar Resources Ltd. and COSTA Energy Inc.
Mr. Newman holds a Bachelor of Science Degree (Geophysics and Geology (minor)) from the University of British Columbia and is a member of the Association of Professional Engineers and Geoscientists of Alberta. Ron has been nominated twice for Entrepreneur of the Year in Alberta, both in 1997 and 1999.
Mr. Newman is a past chairman of the Doodlespiel and past golf director of the Doodlebug golf tournament.
Other notable achievements:
Executive Governor – OILMEN's Golf Tournament – 2003
Governor – OILMEN's Golf Tournament – 2002
Governor – OILMEN's Golf Tournament – 2001
Co – Chairman – Calgary Cardiovascular Net work (2002 – 2005)
Medal IM. Karola Bohdanowicza, Poland – 2001
Board Member – Alberta Theatre Projects – (1998 – 2002)
President – Alberta Theatre Projects) – 2001
Canadian Society of Petroleum Geologists – TRACKS Award
APEGGA – Volunteer Service Award – 1991
Board member – Earl Grey Golf Club – (2012 – 2015)
Board member – Glencoe Club – 2015 – present
I have more time on my hands these days, and I would like to give back to the CSEG by getting involved in the organization at this difficult time in our history.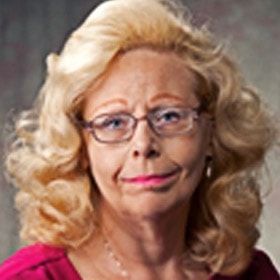 Joan Elaine Embleton
for Assistant Director of Finance
Joan Elaine Embleton is standing for CSEG Finance Assistant Director. Joan's past experience is as Project Manager of the Consortium for Heavy Oil Research by University Scientists (CHORUS) for 16 years. Joan has been an Active Member of SEG and CSEG who has authored papers in The Leading Edge and the CSEG Recorder, and she has presented papers at the CSEG and SEG annual conventions. Joan is presently working in collaboration with the SEG SEAM project and is working on a project named URGENT which is an environmental geophysics project. She has been an active member of the SEG Global Affairs Committee, serving as Canadian representative.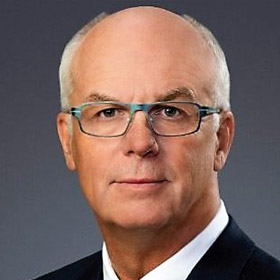 David Shorey
for Assistant Director of Finance
David Shorey has over 30 years experience in the energy services industry with a career that includes senior management roles in operations and business development. David holds a bachelors degree in Geology, an MBA and completed post graduate studies in operations, project management, quality control and reliability design. Prior to joining Nanometrics Oil and Gas division, he worked for major corporate entities including 25 years with Baker Hughes assuming increasingly senior positions. David has utilized his extensive experience with energy services companies to build and manage sales and business development teams and to direct field operations. David joined Nanometrics in September 2014. David has previously served twice as President of the Canadian Well Logging Society, authored papers on petrophysics and has served as chair for a number of technical conferences.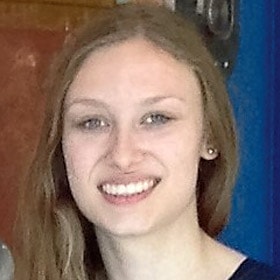 Moriah Rempel
for Assistant Director of Member Services
I am a student at the University of Calgary in my last year of geology and geophysics. I am the current President of the Geophysics Undergraduate Student Society at the University of Calgary and I am volunteering as part of the CSEG GIFT committee. I have been a member of the CSEG since 2013 and have participated in events such as the Junior Geophysicists Forum, GIFT, and the Doodlespiel. I have been passionate about geoscience from a very young age and wish to pursue a career in geophysics. I enjoy spending my free time outdoors hiking, camping, and collecting rocks.
As a student, the CSEG has provided many opportunities for me as well providing a means to create connections within the geophysics community. Membership and involvement in the CSEG has made me aware of how important CSEG membership is for both professionals and students, especially in tough economic times like these. In order to be eligible to run in this election I have upgraded my CSEG student membership to an active one. This position would allow me to become even more involved with the CSEG and to further develop my passion for geophysics.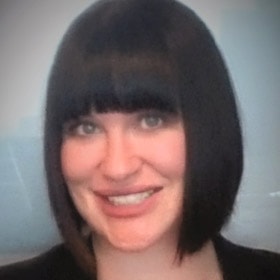 Rebecca Daniels
for Assistant Director of Member Services
Though I was born and raised in Calgary, I didn't seriously consider Geophysics as a career option until my second year of university. I've always been interested in math and physics and started out studying Astrophysics and Biological Sciences at the University of Calgary. One day I was talking to my TA about employment opportunities after graduation and he told me that if I transferred into Geophysics, not only was there a lot of cool maths to learn, I could actually be employed as a Geophysicist after graduation! I took his advice and have never looked back. It still seems incredible that I get paid to do this kind of work.
I joined Talisman energy (and the CSEG) after graduation in 2008—months before oil and gas prices crashed from record highs. At the time I was working as a contract Geophysicist in the Bigstone area of the deep basin - a bad place to be with gas prices were hovering around $2.50/mcf. I was offered a position as a commercial analyst, which I happily accepted, and spent the next two years learning the art of forecasting and budgeting capital and production. In 2011 when oil prices were beginning to recover I transferred to the Chauvin Heavy Oil team as a development Geophysicist, where I have been working with geology and engineering to develop new plays ever since. I will be graduating with a course based masters in Geophysics from the U of C this November, and hope to use my new found spare time giving back to an organization that I have been a part of for so long. Over the years I have presented at the Geophysics Industry Field Trip, the CSEG Symposium, and displayed my questionable curling skills at the Doodlespiel.
In conversation with new grads and students I am often reminded of the frustration and disappointment that they feel. Some of them wonder if they will have to wait years for an opportunity and some wonder if studying Geophysics was a mistake. I absolutely believe that we are part of a great industry and that the future will bring new and exciting challenges. To succeed our society and our industry needs young people with fresh ideas and experienced people to educate and lead. This downturn will not last forever and I think that the best way to unite Geophysicists who may be displaced is through membership in strong technical societies such as the CSPG and the CSEG. I propose to use my enthusiasm and drive on the committee of member services to keep the industry aware of us, our members engaged, and our future hopeful.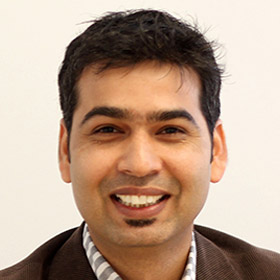 Aamir Rafiq
for Assistant Director of Member Services
I'm privileged to have this opportunity to run as a candidate for the Assistant Director of Member Services position in CSEG Executive Elections 2017 and give back to this amazing society from which I have learnt a lot.
I am a Geoscientist and began my professional career as an Exploration Geophysicist in Pakistan Oilfields Ltd., soon after receiving M.Sc. degree in Geology in 2006. Later, I worked with Cenovus Energy, where I specialized in inversion, attribute analysis, and reservoir characterization. In 2013, I began my graduate studies at The University of Calgary with Microseismic Industry Consortium and received M.Sc. degree in Geophysics in 2015. Currently, I am working with City of Calgary as a Consultant Geotechnical projects.
I volunteered for various organizations in different capacities. Some of my volunteer activities include:
Vice President Student-Life, Graduate Students Association, University of Calgary - 2014
Member Senate and Board of Governors, University of Calgary - 2014
Member President's advisory committee and many other committees at UofC - 2014
Vice President Events, Graduate Association of Geology and Geophysics Students (GAGGS), Dept. of Geoscience at University of Calgary - 2013
Food-Drive coordinator Calgary Drop-In & Rehab Centre - Present
Organized many social/technical talks and seminars (2010-2016)
I am a big proponent of community engagement with industry. I believe that my volunteering experience will help me be a very effective member of the CSEG executive committee. If elected, I will push for more membership campaigns and professional development programs to attract more members and will be working in building strong relationship between CSEG, Geoscience community and Industry. I am here to put my efforts in, and looking forward to you to strengthen me with your support.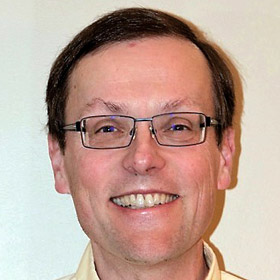 Geoff Fraser
for Assistant Director of Education
As professionals, geophysicists have the obligation to continually update their knowledge of the field. As employees and employers, we need to stay on top of advances in geophysics, geology and the industry, in order to remain relevant and valuable to the people who pay the bills. For many of us, the science behind our vocation is a continuing source of excitement and downright fun. In a world where the general public understands very little about our science, or our industry, we need to be seen as knowledgeable and creditable spokespeople for geophysics. For all of these reasons it is vital that geophysicists continue to advance their knowledge of the field and equally critical that the CSEG continue to provide opportunities to do so.
Over the thirty-six years since I started with Amoco Canada in 1980, I've had the opportunity to work with most aspects of exploration and development geophysics. As a team leader with BP Canada, I've been responsible for seismic acquisition, processing, interpretation and integration with other teams. I've also seen first-hand the impact of oil prices on our industry and on people's careers. Newly retired, I would welcome an opportunity to bring my experience to the task of continuing the fantastic education opportunities provided by the CSEG.
If elected as the new Assistant Director of Education, I will endeavour to work with the Director, the members of the Executive, and the membership to continue to strengthen the existing educational programs of the CSEG, and to look for new ways to make learning opportunities available to the membership and the public.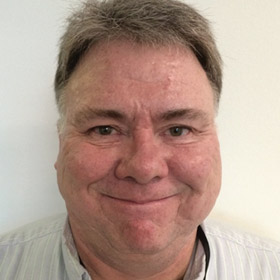 Brian Wm. Schulte
for Assistant Director of Education
Brian Wm. Schulte attended The University of Calgary graduating in Bachelor of Science in Geology with a minor in Geophysics in 1989 when he subsequently entered into the oil industry. Since then, he has had a long and winding career, and traveled around the world working in seismic processing, acquisition, interpretation, rock physics, and petrophysics. He has two continents left to travel to: Africa and Antarctica and wants someday to be able to say that he has been to all 7 continents.
He has been involved with the CSEG Geophysics Mentoring program as a mentor and the Emerging Professionals Program.
Brian is currently working at Repsol as a Geophysical Advisor working on projects associated with quantitative interpretation, quality assurance, mentorship, and technical developments.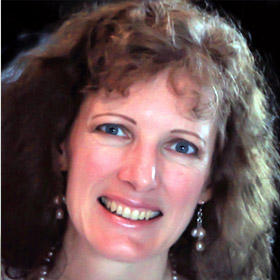 Elizabeth Atkinson
for Assistant Director of Communication
I first became interested in geoscience and tectonics in a grade school science fair and chose to study geophysics because of the great way it combines geology, physics and math. I received a B.Sc. Honours degree in geophysics from the University of Manitoba in 1987, and a Ph.D. in geophysics from the University of Calgary in 1993. My thesis involved mapping thin-skinned compressional structure in the Northwest Territories, which was the beginning of my specializing in structural interpretation. Since then I have gained experience mapping and analysing opportunities in compressional, extensional, salt and wrench tectonic environments, in many basins around the world.
I began my career in 1993 at Mobil, working in the NE BC foothills, the Appalachians and the Jeanne D'Arc Basin. In 2000 I moved to AEC to again work the Alberta and Montana foothills, and after the Encana merger I did detailed structural mapping for the CBM team. In 2003 I joined Petro-Canada, starting in the Southern Alberta foothills, and moving to the US Rockies.
In 2009 I went overseas with Petro-Canada, to be an internal structural specialist in their London office. I worked on the Libyan Sirt Basin, Syrian Palmyrides, Morocco, Trinidad, and the Norwegian and UK North Sea. After the Suncor merger I moved to Tripoli until the Arab Spring forced the suspension of Sirt Basin exploration. In the summer of 2011, I joined Murphy on their Jakarta New Ventures team, working in several basins in Indonesia and beyond. Finally, at the end of 2013, I moved to Copenhagen to consult for Maersk on Kurdistan. At the end of 2014 I officially returned to Canada.
Before I went overseas, I was Assistant Finance Director / Finance Director of the CSEG and I was also chair of the Structural Division of the CSPG for 5 years. Some of my other significant volunteer positions included Secretary of the Board of Directors of the Pegasus Savings and Credit Union, Speaker Coordinator for the annual Calgary Horticultural Society Garden Show, Arrangements Committee for the SEG convention in Calgary, and chairing sessions at conventions.
The CSEG was my connection to the Canadian industry when I was away, and I'm now keen to become more active in the CSEG community again. I am honoured to be asked to stand for the executive a second time. In these challenging times, I hope to help keep up the excellent standard of the Recorder, web site and the Journal.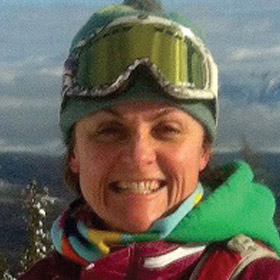 Shannon Bjarnason
for Assistant Director of Communication
I am a customer focused, team builder and communicator who is passionate about creating innovative and intuitive solutions and services in any industry. For the past three years I have done this in the Energy Industry as the Director of the Software & Data Division at Divestco, prior to that for 12 years as the Director, Software Development and Enterprise Services at SMART Technologies. Prior to that I was the Head Coach of the Southern Alberta Freestyle Ski Team for 8 years. I have a degree in Computer Science from the University of Calgary as well as a PMP certification.
One of the first things I did upon joining the Energy Industry was to join the CSEG. It has proven to be a great way to learn more about the science behind the industry as well as meeting people both through social and educational events. As a curler, runner, skier, golfer and life long learner there are a lot of ways to be involved with the CSEG!
In the role of Director of Communication the CSEG would be able to leverage many of the skills I use day in and day out for Divestco: Internal and external communication, website content updates, LinkedIn campaign planning and execution and keeping projects big and small on time, on budget and on deliverables.