GeoConvention: May 15 – 17, 2017
Core Conference: May 18-19
Greetings from GeoConvention 2017!
In the rapidly changing landscape of the oil and gas industry, both regionally and globally, it is more crucial than ever to share ideas about technical innovations and business strategies to help shape our future. GeoConvention 2017 will provide learning, networking, and promotional opportunities for geoscientists and executives from E&P companies, service companies, academia and government agencies.
Thanks to the CSEG, CSPG, CWLS and our generous sponsors, every year the GeoConvention provides an opportunity for several thousand delegates and exhibitors to benefit from technical sessions, special events and the exhibit floor. Going beyond the traditional technical sessions, GeoConvention 2017 will take a holistic approach with a large spectrum of topics, including financial markets and long term strategy, infrastructure, regulations, safety and environmental protection, among others.
In a complex and uncertain global environment, we promote collaborative approaches and multidisciplinary integration to help optimize the efficient and responsible development of oil and gas resources. Join us at the GeoConvention 2017 and contribute to make it an important milestone in this endeavour!
Technical
In the third convention held under the formal partnership agreement between the Canadian Society of Exploration Geophysicists, the Canadian Society of Petroleum Geologists and the Canadian Well Logging Society, GeoConvention 2017 will boast the largest technical program in recent memory, with 30% more technical talks, panel sessions, and posters than in the previous several years.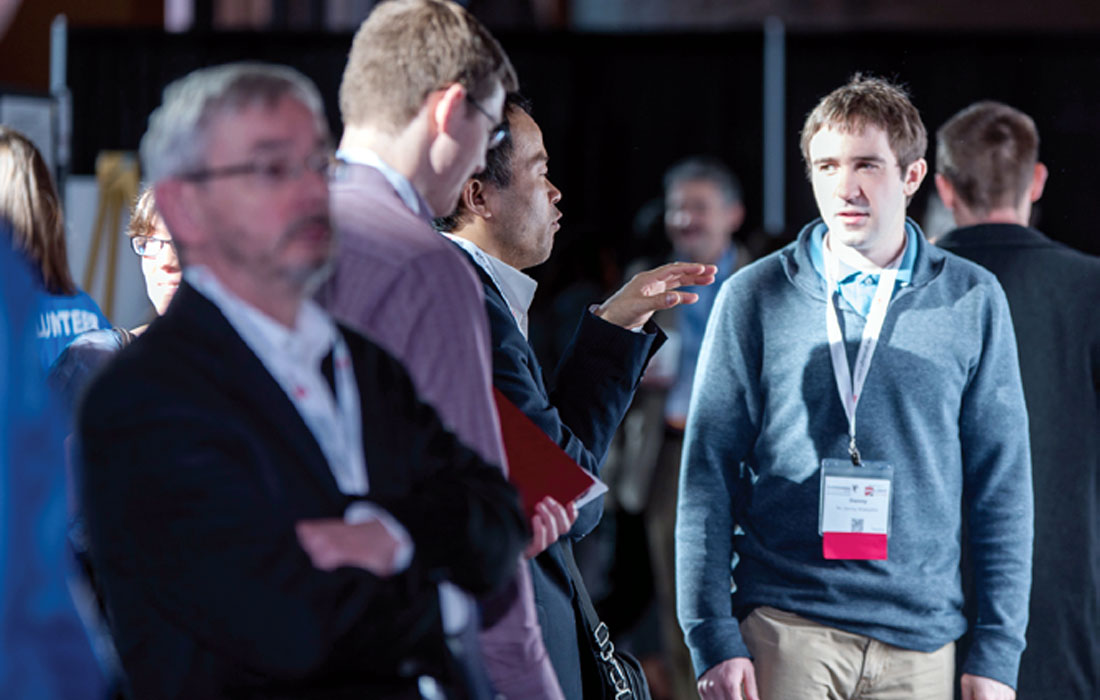 Under the guidance of the GeoConvention Board, the volunteer committee specifically tasked their session chairs with soliciting key geoscience content instead of simply allocating talks as they were submitted. This resulted in 50% more submissions than in 2016, most of which were exceptional fits within the program prompting the committee to increase our footprint to ensure as many high-quality talks as possible could be integrated into the Convention. In addition to the best-in-class integrated geoscience content, GeoConvention 2017 will also host discussions on the diversification of the energy industry, global carbon management and utilization and workplace and culture diversity, in addition to content hosted in collaboration with external groups, including: ENFORM, the Society of Petroleum Engineers, Canadian Society for Unconventional Resources, the Canadian Society for Gas Migration, the University of Calgary, and Higher Landing, a career transformation Company. The diversification of the program was a focus of the 2017 planning committee as the role of a modern Geoscientist extends well beyond scientific knowledge and includes the many other hats that industry professionals are asked to wear to be successful. GeoConvention 2017 promises to position you and your team for greater success by introducing in-depth discussions on the complete roles that all Geoscientists need to understand and integrate into their work.
Networking and Luncheons
In addition to the technical program, GeoConvention 2017 will continue to offer networking opportunities throughout the conference – through luncheons, coffee breaks and the Monday and Tuesday networking with the exhibitors, GeoConvention continues to provide all of our attendees with the opportunity to reconnect with past colleagues and meet new ones.
The luncheon lineup for the conference will consist of the following:
MONDAY MAY 15TH: Mark LaCour and Jacob Corley
Pulling Ahead in the Midst of Change The Oil and Gas market is changing.
What does this new world look like for the Oil and Gas industry? What do you need to do to remain competitive and how does your sales approach need to evolve to keep pace? What's going on with the digital land grab? Just like the old west, there is a land grab going on and you need to stake your claim before your competitors do. Join the hosts of "Oil and Gas This Week", the #1 podcast in Oil and Gas as they break it down and give you the answers.
TUESDAY MAY 16TH: Jürgen Kraus
The Geology of Beer
Being safer than water, beer has been an important staple of health since the middle ages. For the producers, it has been recession proof as sales are inversely correlated to the oil price. Two of the main historical factors of beer, water and natural refrigeration, are geological in that they rely on bedrock and faulting. Four anions are particularly responsible for a beer's characteristic taste: Ca, Mg, Na, and K.
Two regional case studies are presented that link beer to large-scale geological processes: (1) Laurentia (USA) and (2) the former passive continental margin of Laurussia (northern Europe). A generalized beer system from source to trap is introduced in analogy to petroleum. Finally, the role of beer in hydraulic fracturing and other geological applications is discussed.
It is concluded that there are presently no Friday evening alternatives to beer.
WEDNESDAY MAY 17th: Tom Feuchtwanger
Chasing Adventure; Circumnavigating Africa Overland
Thomas Feuchtwanger and his wife Janet set off alone in 2005 in a Land Cruiser to drive 85,000 kilometers around the continent of Africa. What they witnessed, who they met and what they discovered on this incredible journey both shocked and awed them. For over 500 days, venturing off the beaten track, they travelled through the world's second largest rainforest, crossed the Sahara, explored the African Rift Valley and witnessed savannas bursting with wildlife. They hiked the Virunga Volcanic Mountains in search of gorillas, camped alongside exploding lakes and experienced many diverse cultures, languages, customs and beliefs. They were welcomed into strangers homes and lives with unconditional generosity that they had never experienced before. There were exciting adventures, heart wrenching experiences and fascinating discoveries. This journey taught them to overcome their fears, to question their stereotypes and to work effectively as a team. It affected them deeply and changed them forever.
The presentation will give you new insights into the world's second largest continent which has 54 countries, over a billion inhabitants, more than 2000 spoken languages, and a tumultuous history. You will be inspired to go and see it with your own eyes. Tom will also briefly describe the recent East African hydrocarbon discoveries and will share some of the current challenges associated with developing them.
New Initiatives
In addition to the advances with the technical program and to help insure the best return for our exhibitors and sponsors, we will be making a few changes to the flow of the event and the exhibit floor. We will be integrating an on-site concession to promote further networking opportunities and to give attendees a convenient lunch option should they not be joining us at one of the luncheons. We will also be bringing the posters back onto the exhibit floor and hosting a Showcase area where our supporters will be able to address an audience with the latest developments their companies have been working on, new technologies and applications of upgraded workflows.
There are also discussions of expanding the scope of the GeoConvention mobile app, website and social media presence to make it a year-round resource for students and industry alike. A resource where members and attendees go to get the latest calendar of events from our partner societies, stay on top of new initiatives within the industry, message with peers, access technical resources provided by our industry partners, and of course, access all the abstracts and technical content GeoConvention has to offer.
Sponsorship and Exhibits
GeoConvention will continue to focus on the return our supporters get from joining us – be it sponsorship, exhibits, or both, we are committed to build on the positive results of 2016 and continue to work with all of our supporters to build the brand, market their technology or introduce their workflows to our expected 3,500 attendees. While the GeoConvention 2016 Exhibit floor was smaller than in past years, the feedback was overwhelmingly positive with many indicating GeoConvention was one of the best events they had ever attended:
geoLOGIC systems has been a proud supporter of the GeoConvention for over 10 years and we continue to see its benefits pay dividends within industry. Each year geoLOGIC maintains its investment in this joint effort we see increased sales opportunities, training interactions and interest in our software solutions.
LAUREN PARKER, GEOLOGIC SYSTEMS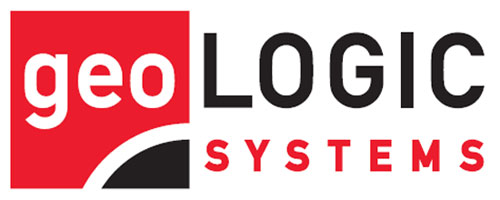 The GeoConvention Partnership recognizes the industry's challenges and creates a right-size solution allowing Seitel to maximize every corporate dollar we put into our participation. Our ability to meaningfully interact with operators across all of Canada's basins is exceptionally well served through the exposure we attain when participating in GeoConvention.
ERIC RUYGROK, SEITEL CANADA

GeoConvention has given us a great opportunity to showcase Paradigm software and services to new and existing clients. This has been of value to both Paradigm, and our clients who wish to be aware of our latest technologies.
MATT WILLIAMS, PARADIGM

Partner Society Return
Through new initiatives, program diversification, cooperation with affiliate societies and a focus on the benefits our supporters can gain from being a part of GeoConvention, the GeoConvention team, from the board to the committee are focused on ensuring profitability of then event so that the proceeds may be used to help support the partner society education and outreach efforts. The team will continue to work tirelessly to keep bringing the best integrated geoscience content to Canada with a razor-sharp focus on high-quality technical content, meaningful networking opportunities, supporter return and education.