At the CSEG Luncheon meeting held September 16, 1993, First Vice President Gary Taylor made the following presentations: Gold Certificate Peter I. Bediz for 50 years membership in the SEG. Silver Certificates - Roy F. Bjornson, David C. Caldwell, D.K. Bruce Fenwick, William E. Glenn, Charles R. Grigg, Emmanual Malterre, Ina R. Mayers, Mike G. Plaut, Dina V. Simin, Kenneth A. Titchkosky and Ambika P. Verma for 25 years of membership.
Peter I. Bediz, Gold Certificate recipient, addressed the luncheon with the following comments:
I appreciate receiving this Certificate attesting to my 50 years of continuous membership at SEG. I am especially delighted to receive it from the CSEG here in Calgary, where I spent about half of my professional work.
We, the old timers, have lived through many challenging and happy years. We have experienced many changes, ranging from a limited number of white traces on dark gray background paper records to the digital recording and data processing of today. We have witnessed almost incredible progress. I realize this is not the place to talk about the "good 01'" days. But there is a little historical anecdote I would like to present since it is somewhat relevant to the subject our eminent speaker will deliver today.
Nearly sixty years ago I began to study Geology at the CSM. After a short while there, I became much interested in Geophysics. The Geophysical Department's Head, Dr. Carl A. Heiland, was sent in 1925 from Germany to the U.S.A. with a torsion balance and magnetometer, to demonstrate ASKANIA's instruments, in an effort to generate sales. At that time CSM's remarkable foresight led to the establishment of a geophysical department at CSM, placing Heiland as the head of the department. In January, 1927, Heiland offered the first formal course in geophysical prospecting to be given in the U.S. Thus the new department gained a world wide reputation. But there was a problem in awarding a degree in applied geophysics.
During these early years, geophysics, particularly seismic and gravitational prospecting were at their infancy. In view of the circumstances, the school authorities were seriously dubious and genuinely fearful of the industry's acceptance of a geophysicist. There were concerns about the future - the validity of geophysics had not yet been established. School administrators felt the need to protect geophysics graduates and decided to issue them a diploma as a Geological Engineer. This was OK since these graduates had enough credit in geology courses to qualify. If requested the CSM would confirm in writing acknowledging the geophysical training. Isn't this amazing!
I have two reasons for bringing up this subject; hopefully it will help:
To realize the tremendous improvements we geophysicists accomplished in a relatively short time, advancing from a questionable status to today's success position.
To bring to your attention the probable parallelism that may exist with the history of development of geophysics vs. the direction the progress of environmental studies may follow, as our distinguished lecturer will analyze.
Thank you... for everything.
Peter I. Bediz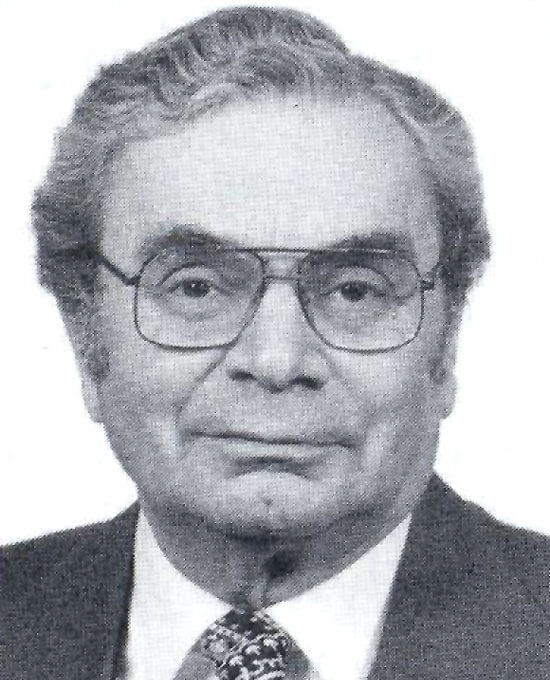 During his professional career, Peter I. Bediz has been involved in several frontier areas including a number in their very early stages of exploration. His background and years of experience world wide have made him in much demand for review and re-analysis of geophysical and geological data for integrated updated interpretations and evaluations. At the same time, his activities have included design and management of both onshore and offshore exploration programs for hydrocarbons and minerals and the interpretation of the data obtained.
Bediz holds two degrees from Colorado School of Mines: a Geological Engineer degree and a Masters degree in Geophysical Engineering. Awarded a Teaching Fellowship at the Massachusetts Institute of Technology, he served as a part-time instructor in the Geological Department while pursuing his Doctorate in Economic Geology.
Bediz's professional career began in 1941 in the U.S.A., working as a Party Chief on a seismic crew. Later, working abroad, he served firms in Turkey, as a district geophysicist and geologist, and was also employed in the same capacity with the Marshall Plan. His technical background led to the responsibility of evaluation and interpretation of various mining properties for technical and financial "aid".
Between 1950 and 1971 he held various positions with Century Geophysical Corp., both in Canada as President, and later as President of the parent company in Tulsa. His responsibilities were directing exploration programs for oil and gas as well as for uranium, potash and other minerals. Since 1971 when Bediz formed Bediz Exploration Consultants Ltd. in Calgary, he has been actively engaged both domestically and internationally in the petroleum and mineral industries. Fluent in at least four languages, he can read and write in the Arabic script. He has worked in Canada, The United States, Greenland, Turkey, Denmark and the North Sea. In addition he has been a part-time teacher of Geology, has worked with the United Nations recruiting experts for emerging countries and is the author of published technical papers. Bediz has still found time to serve as Chairman and Officer of various technical groups and societies both in Canada and the U.S.A.
Bediz is an Emeritus Member of the AAPG, an Emeritus Member of the SEG, a Retired Member of the EAEG, a Member of the CSEG, of which he was President in 1961, a Member of the CSPG and is a Life member of APEGGA.