Doodlebug 50th Anniversary Luncheon
In September of 2002 the Doodlebug will celebrate its 50th Anniversary. The committee has planned some special projects to commemorate this. Brian Brennan, a professional writer, has been hired to record the rich history of the Doodlebug, and a professional video will also be produced to bring together in living color the history, stories and interviews of the Doodlebug's major players. The video will be used as a promotional tool to showcase to new CSEG members what a great social event the Doodlebug is.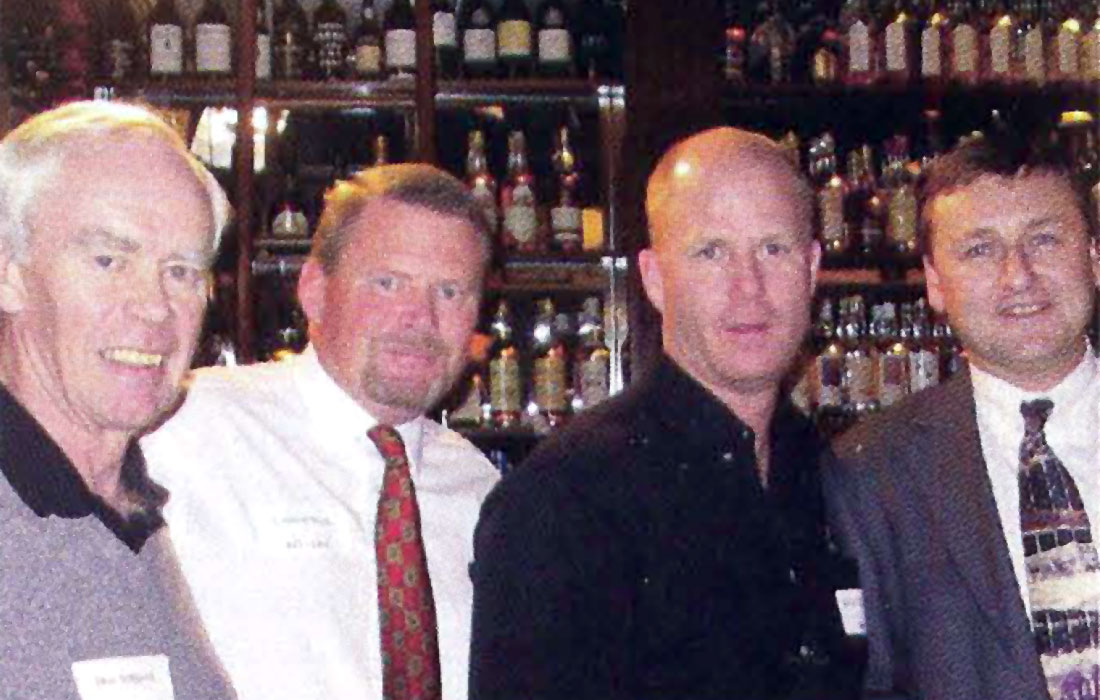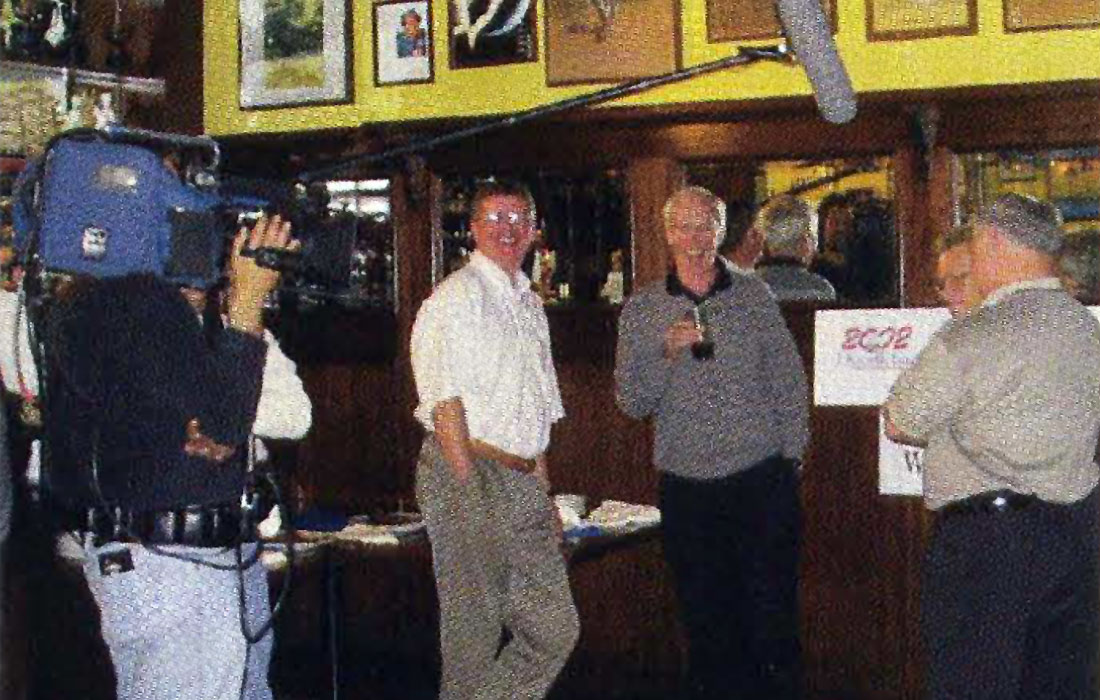 On November 7th, 2001 a luncheon was hosted by Steve Fuller, the Doodlebug 50th Anniversary Chairman, to bring together the past chairmen to capture their stories and memories on film and paper. Twenty-four of the past chairmen as well as this year's Doodlebug committee went to Buchanan's to reminisce about the past, and discuss the future. The chairmen that attended ranged from Jack Setters, who was the 4th Doodlebug chairman in 1956, to 2001's Chairman Tom Podivinsky. If anyone has any pictures or stories to share please contact Steve Fuller at 264-8722, or by email at steve@earthsignal.com.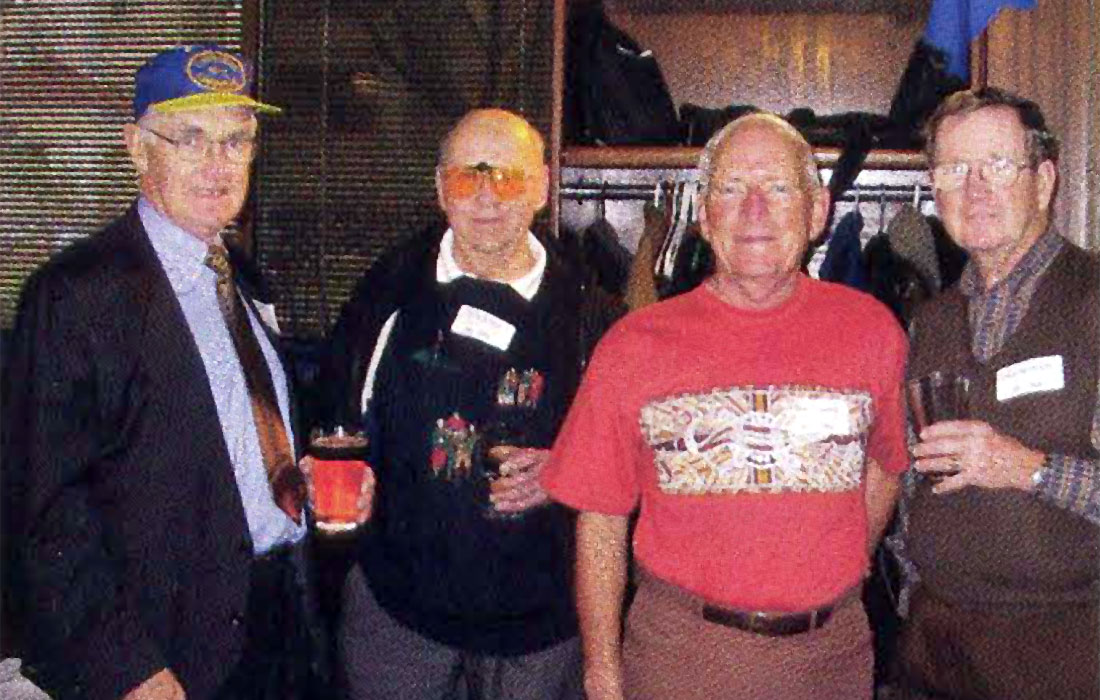 Excalibur-Gemini Group Announces the Addition of Pipelines & Facilities
The Excalibur-Gemini Group Ltd. is pleased to announce the addition of industry leading Pipelines & Facilities for Western Canada. A new strategic agreement with Ensight Information Services Ltd. will allow Excalibur-Gemini to utilize their data for both hard copy maps and digital data.
The Ensight Pipeline file advantage is that Ensight has exclusive contracts with over 20 surveyor and line locator offices in Saskatchewan who provide them with their historical pipeline/flowline surveyed ROW plans, as well as all current new pipeline survey activity to populate this dataset. In addition, both Saskatchewan Energy & Mines and SaskGeomatics contribute to the dataset in addition to using them for internal operations. Saskatchewan is unique in that they differentiate between 'pipelines' and 'flowlines'. Legislation requires 'pipelines', meaning lines that are downstream from the first processing facility, to be surveyed and registered . The upstream lines (flowlines), which account for approx. 70% of all pipelines, require neither registration at Land Titles nor Licensing at Energy and Mines. Flowlines are therefore difficult to research and are missing from datasets supplied to industry by other data vendors.
Veritas Employees Donate 7,000 Kilograms of Food
Veritas employees donated over 7,000 kilograms of food to the Calgary Inter-Faith Food Bank during a six-week food drive. In recognition of their employees' efforts, Veritas made a corporate donation matching dollars to kilograms.
Veritas believes that, as a company and as individuals, they have an obligation and corporate responsibility towards the well being of the community, in which they live and work.
Earth Signal's Open House Prize Winner
At Earth Signal's open house on November 22nd the door prize winner was Steve Brown of Canadian Natural Resources Ltd. Steve won a gift certificate for The Rimrock Resort Hotel that entitled him to a one-night stay and a breakfast for two at the Primrose restaurant.
Spectrum and SOLGAS Sign Agreement for 3D Seismic Offshore Nigeria
Spectrum is pleased to announce the signing of an agreement between SOLGAS Petroleum Ltd, a Nigerian Indigenous Oil Company and Spectrum Energy and Information Technology Ltd. The agreement allows Spectrum to promote the recently acquired 3D seismic data in SOLGAS's shallow water concession, offshore Nigeria (OPL226). In total the 3D data set in OPL226covers 698-sq. km. The data was acquired and processed with an advanced sequence in 2000. Following the interpretation of this data , a number of leads and prospects were identified . The Noa-1 exploration well was drilled in early 2001. The well encountered both oil and gas discoveries. Reserves for the Greater Noa area are estimated at a total of 75million barrels of recoverable oil. The Noa field is in close proximity to Texaco's well-publicised Anyala field in the adjacent concession (OML83). This exciting new data includes an undeveloped discovery as well as many other potential prospects in the block. SOLGAS's former partner, Canadian Petroleum (Nexen) recently withdrew from OPL 226. Spectrum's aim is to help SOLGAS find a new partner by brokering their data for them..
This data compliments Spectrum's extensive and growing database in Nigeria and will provide oil companies the opportunity to evaluate the potential of this exciting concession along with it's undeveloped discovery. Spectrum has all the seismic data, well logs, numerous reports and maps pertaining to this block.
Emeka Okafor, the General Manager for SOLGAS in Lagos stated that "I am excited about the agreement we have signed with Spectrum. Our aim is for SOLGAS to be added to the growing list of Indigenous Companies that have benefited from Spectrum's activities in Nigeria. We are looking forward to finding a partner with the skills and resources to enable us to develop NOA and evaluate the other prospects within OPL 226."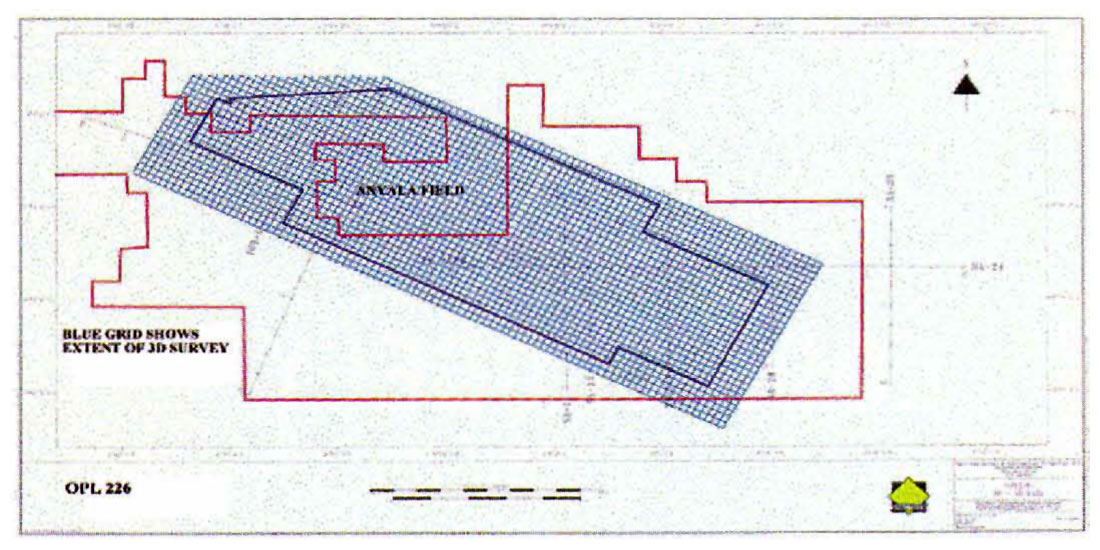 For further information, please contact:
Dalia Gamali at: Spectrum Energy and Information Technology Ltd., Spectrum House, 56 Goldsworth Road, Woking, Surrey GU21 1LQ Tel + 44 1483 730201 Fax + 44 1483 762620 Email: dalia.gamali@spectrum-eit.co.uk Web: http://www.spectrumeit.co.uk
OR
Joe Erickson at: Spectrum Energy and Information Technology Inc., 16225Park Ten Place, Suite 300, Houston, Texas 77084 USA Tel: + 1 2816470602 Fax:+ 1 2816470926 Email: joe.erickson@spectrumeit.com.
Excalibur Gemini Culture Now Available in Geologic!
Excalibur Gemini is pleased to announce that regional NWT and Yukon datasets are now available through the geoSCOUT Software from geoLOGIC. Users will now have the option of posting over 30 different layers in the NWT and the Yukon within their software. Some layers include detailed hydrology, leases, native rights, pipelines and public seismic. For more information contact Kim Wright at 537-9892 Excalibur-Gemini or kim.wright@teggl.com or geoLOGIC.