Happy New Year! There are a couple of things that I would like to highlight this month. First up, HUGE congratulations go out to the Canadian Team of Adrian Smith (U of Calgary) and Darragh O'Connor (Dalhousie) who beat out a team from India to win the Seventh Annual SEG Challenge Bowl. We are very proud of you! And secondly, I would like to congratulate the Athabasca Oil Corporation's MOvember Team who were ranked #2 out of 22670 teams (in Canada and Worldwide) raising funds for Prostate Cancer research! The "Athabasca Oily Strands" have raised over $188,000! Congratulations also to the team from MEG Energy ("The Big Mo") who are ranked #4/22670 and the team from Tourmaline (The ReiMo's) who finished #5/22670! GREAT work Gentlemen… now please stay clean-shaven for a while.
41st Annual Doodlespiel!
The 2013 Doodlespiel will be held on January 24th – 27th, 2013. The committee is already working to ensure that the 2013 event will carry on the success of last year's return to Banff. However, because of a conflict, the committee has had to make alternate accommodation arrangements. For 2013, the Banff Caribou Lodge and the Fox Hotel will have rooms blocked for all curlers.
Please visit the Doodlespiel website (www.doodlespiel.com) for more details about the 2013 event as well as registration and sponsorship forms.
Save the Date: GeoSkills 2013
GeoSkills 2013 will be taking place at the Metropolitan Centre in Calgary on February 6th, 2013. GeoSkills is an event which is organized by a joint committee of students from the University of Calgary, Mount Royal University and the University of Alberta, and industry professionals whose goal is to bring quality speakers, students and industry professionals together for a day of learning, lectures and interaction between these groups.
All industry professionals are encouraged to attend the networking event in the evening hours. Registration details will be out shortly.
Sponsorship opportunities are available! Contact Joel Gagnon (UofA) at jvgagnon@ualberta.ca or (780) 991-8057 for details.
Athabasca Oil Corporation – MOvember Results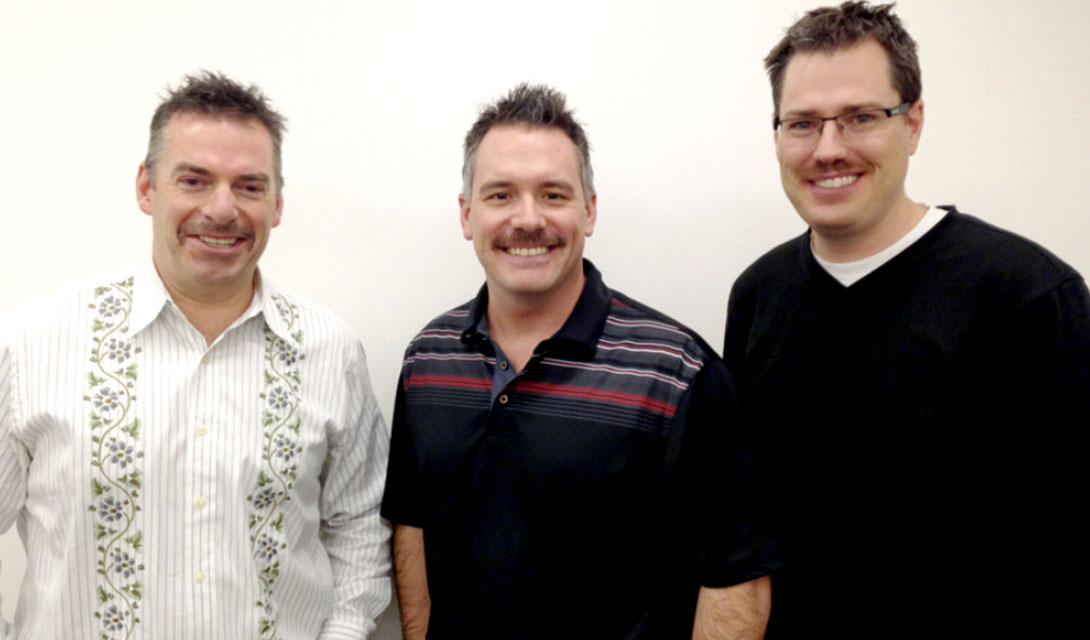 2013 CSEG Family Ski Spree
The 2013 CSEG Family Ski Spree committee would like to invite you and your family to the 46th Annual CSEG Family Ski Spree in Fairmont, B.C.! A weekend of fun for the whole family including ski and snowboard races, a kids obstacle course, crafts, games, a scavenger hunt and other activities for children of all ages. Families can also visit the resort and hotel hot tubs. Adults will enjoy seeing lots of new and old friends while participating in the many social events of the weekend as the Geophysical Industry comes to Fairmont, B.C.
Please visit our page on the CSEG website: http://cseg.ca/social/ski-spree.
This year's Ski Spree takes place: February 22 – 24, 2013.