Many volunteers work behind the scenes, ensuring that CSEG initiatives are successful. Those who want to volunteer, or to say thank you to those who do, often don't know what committees and opportunities exist.
This column aims to bridge those gaps. In addition to the column, the CSEG website will be updated regularly with committee and volunteer information.
– RN
CSEG Symposium Committee
March 4th. Downtown Calgary. 8am. Geophysicists will gather. There will be a buzz in the air. Since 2012 the CSEG has honoured Dan Hampson, Brian Russell, Bill Goodway, and John Boyd with full day symposia that have included 10-11 invited speakers, a luncheon, and plenty of networking opportunities. These are days of discovery, geotechnical interaction, and celebration.
The 2015 CSEG Symposium, Dynamic Value, will honour David Gray, a geophysicist with a long history within the CSEG and broader geoscience community. So in this column we honour the committee that has brought the 2015 Symposium to us: Lee Hunt (Jupiter Resources), Amanda Knowles (CNRL), George Fairs (Divestco), Laurie Ross (Geo-X), Mohammed Al-Ibrahim (Geomodeling), Alishah Nayani (Cenovus), and Scott Reynolds (Bonavista Energy). Three of the committee members share their volunteering experience with us.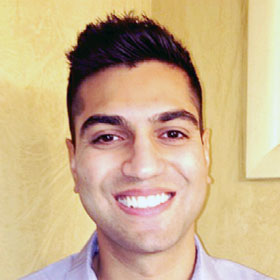 Alishah Nayani began volunteering with the CSEG in 2010 while obtaining a combined degree in Geology and Geophysics at the U of C. His passion for volunteering was inspired by many industry volunteers who mentored him throughout his studies. Ali has been active within the geoscience community by participating and playing leadership roles with GIFT, ESfS , ASEC, University Outreach, and now the CSEG Symposium. In his latest endeavour, Ali will be responsible for ensuring that our industry's best speakers will be present at the CSEG Symposium. Ali enjoys learning about finance and is satisfying his entrepreneurial bug in both the finance and geoscience industries. In talking with him, it seems that in work, play, entrepreneurial ventures, and volunteering, Ali is driven by the fact that...
it's fun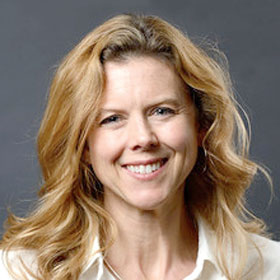 Current Chairperson Amanda Knowles is presently reading the 'The Death of Common Sense", participating in a Leadership Calgary group, and managing three teenage girls, yet continues to give time to the CSEG. Since graduating from the U of C eight years ago, Amanda has been involved with Outreach, ESFS, Mentorship and VIG. She has also acted as Convention session chair and been a GIFT speaker. She feels that volunteering is important not just for networking but also to keep technical skills up to date and points out that volunteering on the CSEG Symposium Committee provides the opportunity to brush elbows with the experts – and, besides, it's enjoyable because...
everyone loves the Symposium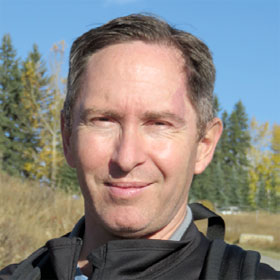 Although new to volunteering with the CSEG, Scott Reynolds is a self-confessed lifelong volunteer. From high school science fair judge while at the U of S in the 1980s to the United Way and Cancer Society after moving to Calgary, Scott volunteers not just to help out but also as a means to meet new people. Now that his kids are more independent, he is able to more actively participate in the CSEG. Scott is thankful for Lee Hunt's tenacity that convinced him to join the CSEG Symposium Committee, as he is now privy to some leading edge geophysics prior to the event in March. Scott also attends the CGF on behalf of Bonavista Energy and finds that the various CSEG forums are especially useful for geophysicists from small companies, as they may not otherwise have a technical sounding board. He feels that an...
infusion of new blood is important – even if from an old guy like me!