Many volunteers work behind the scenes, ensuring that CSEG initiatives are successful. Those who want to volunteer, or to say thank you to those who do, often don't know what committees and opportunities exist.
This column aims to bridge those gaps. In addition to the column, the CSEG website will be updated regularly with committee and volunteer information.
– RN
This month we have a slight twist to the volunteer spotlight and speak with three staff members, Jim Racette, Penny Colton and Alyssa Middleton, who work closely with CSEG members and volunteers. As part of the interview, I asked Jim, Penny and Alyssa whether they had any words for CSEG Volunteers and have included their responses verbatim. Read on to see what they said, and to find out more about the staff that serve the CSEG.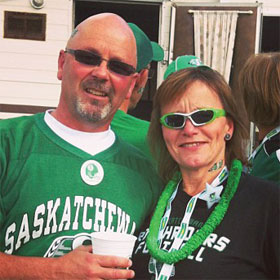 Jim Racette started as the first CSEG Managing Director in 2000 after answering an advertisement in the Calgary Herald. He reports to the Executive Committee and is responsible for the overall management of the CSEG's business operations. Jim works on a wide variety of tasks and with a new Executive Committee each year he finds that the ever-changing focus keeps him fresh, honest and sharp. The changing Executive also provides challenges and Jim observes "some years you have to prod to get the group going and other years they are all over the place with ideas and initiatives that you need to try and bring to a manageable level".
Jim notes that the CSEG membership is extremely diverse and that that provides the basis for a good community. He enjoys interacting with the membership at events, his favourite being the Past Presidents Luncheon. Jim also enjoys reading, movie binges at Christmas, working out at the gym and supporting the Rough Riders.
In his own words, Jim speaks to CSEG volunteers:
As a volunteer myself it is important to stay involved and be active. Individuals will volunteer at times because it looks good to prospective clients and employers. The 'community' will see through that very quick and eventually will question your sincerity. I say volunteer because you really want to and that you feel your time and effort will make a true difference, and if the CSEG is your volunteer choice be prepared to work. It will be fun but your fellow volunteers are counting on you to pull your weight.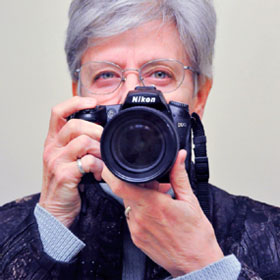 Penny Colton became the volunteer acting Chief Editor of the CSEG RECORDER in April 2014 and in November 2014 the CSEG Executive offered the role as a part time staff position. To Penny it was "an offer one can't refuse". She joined CSEG in 1981, was an active volunteer for conventions and for RECORDER in the mid 90's, and again in 2008, often taking photos for interviews and CSEG events. As Chief Editor, she enjoys the dynamics and synergy of coordinating the Committee with the RECORDER's long time printer The Printman. Committee volunteers include technical editors, authors, and columnists who bring their enthusiasm and valuable experience to achieve publication goals with excellence. RECORDERs are delivered each month with technical articles and news about CSEG's very active volunteers.
In her own words, Penny reminds members to actively contribute to the RECORDER by writing and reading its articles:
geophysics, and our amazing world imagers, make the world go 'round.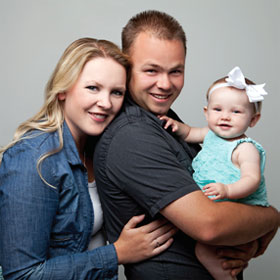 Alyssa Middleton has been working with the CSEG as Support Services Coordinator since late 2014. Coming back to work after her maternity leave provided a challenge with regards to work-life balance and she is thankful for the flexibility that the CSEG provided. She herself likes to be flexible and helps out wherever possible beyond her primary duties of Foundation, Outreach, ESfS, RECORDER advertising and memberships. Alyssa likes the variety of tasks and challenges as well as the number of different volunteers and committees that she interacts with.
Alyssa's favourite CSEG event is GeoConvention, as it provides a time for her to catch up with many members that she often only interacts with through email. She sees the membership as engaged, passionate, friendly and willing to help and in her own words to CSEG volunteers, Alyssa says
thank you for making my job enjoyable – your passion for the society is inspiring.