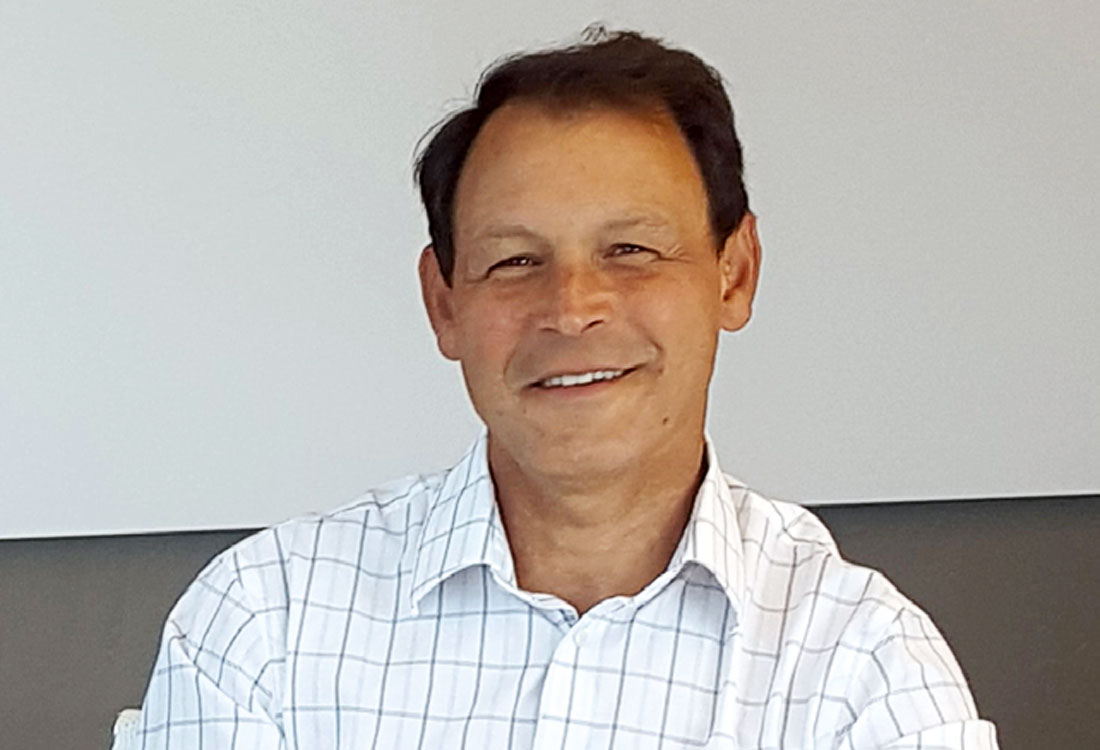 David Dolberg is an experienced geophysicist who has been working in exploration and production domains in both North America and wider international arenas. He is a highly motivated individual who likes to make use of geophysical tools and technologies to make significant contributions to the bottom line. This has enabled him to gain extensive prospect generation experience and maintain a proven track record in developing regional evaluation programs and farm-in assessments. He has worked for different companies and in diverse areas including Colombia, Peru, Norway, Alaska, Nova Scotia, Gulf of Mexico and the Montana overthrust Belt. Presently, David is working for Petroamerica Oil Corp., in Calgary, and looking after the company assets in Colombia. He is a member of CSEG, SEG, AAPG and APEGA.
On being asked for an interview, David was quite supportive and that led to a meeting where we tried to engage answers from him on a wide range of questions. Following are excerpts from the interview.
David, let us begin by asking you about your educational background and your work experience? How did you get into geophysics?
I started out taking an Earth Science course in high school. I became interested in earth processes and the concept of scale – geologic time versus my young age. I entered university and enrolled in geology. I completed a Bachelor of Science in Geology in 1981. At that time Mobil was recruiting. With a sufficient math and geoscience Mobil offered to train me in geophysics, and I was hired in New Orleans, interpreting Gulf Coast offshore. Mobil provided course work in geophysics, while at the same time I worked multiple offshore sales. I interpreted large swaths of offshore seismic from shallow shelf environments to the slope and edge of the basin floor. At first only 2D seismic existed.
You have spent the last 33 years of your life as a seismic interpreter. Tell us how you became an interpreter, and not so involved with data processing or acquisition.
Although exposed to processing within Mobil, I was fascinated with the idea of explaining what we see on seismic. It is incredible how much information can be gleaned from a seismic section. You can interpret structure, stratigraphy, see hydrocarbon indicators and the section literally shows you how the basin developed.
As you become more mature in your interpretation skills, you realize that not only geology exist on the section but that acquisition and processing influence the data set and ultimately the interpretation you make. When I started in the early eighties, we used different types of seismic displays. There were structure sections (stack sections), RAP sections, which were relative amplitude sections, and AGC sections. In the Gulf of Mexico, hydrocarbon signature from gas and oil could be seen in the soft rocks. So, depending on whether you were mapping structure, or looking for direct HCI's (Hydrocarbon Indicators) you would use or choose different sections. You learned to talk to the processors to understand how they handled the data.
What were some of the early landmarks in your career that put you on a sound footing in interpretation?
Within Mobil, we had managers that were seasoned interpreters in the Gulf of Mexico. They insisted on excellence. In the 80's we used 2D data. We shot this information over complicated salt domes. Every line intersection needs to tie, every loop needs to be made. After three weeks of tying lines around this salt dome, I shared my interpretation with my manager. He didn't check the internal loops, but checked the outside ties. The SE loop didn't tie. Despite the integrity of my interpretation, I did not check the outside tie, and lost the credibility of my boss. I learned a valuable lesson – integrate all data.
Do you think new geophysical technologies hold the promise of extraction of more information for characterizing hydrocarbon reservoirs? Do you use them in your interpretation for lowering of risk, so to say?
I do think geophysical technologies hold promise. As technology improves, our ability to do more expands. Since I started my career, geophysics has provided important tools that allow us to interpret the earth. Correlating responses on seismic to real earth characteristics reduces uncertainty in our interpretation. One example, is getting more out of seismic data through seismic inversion. Resolution of seismic at 10,000-12,000 feet depth is usually in the 50-100' range. Often our targets are in the 10's of feet in thickness. Seismic inversion allows us to merge detailed vertical data from wells (sub-foot scale) with the seismic to improve the vertical resolution. There is a real calibration of rock measurements at depth to seismic collected on the surface. This provides more accurate and detailed data that is used to improve targeting and reduce risk.
For generating prospects, what has been your strategy that you may have followed?
Rather than a strategy it is more of a interpretation template. I access all the data available, I read about the geology of the area, I ask myself what problem(s) are we trying to solve. How do you typically go about interpreting your projects? I start by tying my seismic to reality – the rocks – through wells or surface geology. For structured areas I will generate a coherency cube and utilize that with the seismic to map faults. I carry my horizons around. On a 3D I will interpret every 5th line, so that I can look for potential stratigraphic changes as well as controlling my structural interpretation. I will often carry 2-4 horizons at one time. I then generate time maps and high-grade areas of interest for more detailed analysis.
You seem to be conversant with a range of software interpretation packages. Tell us which one you like the best and why.
This is a difficult question and my answer changes through time as software develops. I like software that allows me to integrate all of the data I have available. I like software that allows for easy data import and export. ArcView and Kingdom are the programs I use most often today.
A large part of your professional career has been spent at Mobil, Norsk Hydro and Talisman. Tell us about the differences you noticed in each of these organizations.
I started my career with larger companies and I have moved to smaller companies. Mobil was a great company for me, providing training, access to world-class experts, and many opportunities to discover domestic and international basins. The environment at Mobil allowed for professional growth. Mobil also delegated authority, allowing for individuals to be responsible. After Mobil was purchased by Exxon, I spent one year with Exxon-Mobil. That organization stressed process and prided itself on accuracy. This dampered creativity, but it re-enforced the concept of accuracy and due diligence. If you are going to do it, do it right, because someone will check it (Checkers) Norsk Hydro was smaller in the oil and gas sector, but the company was large. Being a Norwegian company, I not only had to interpret and explore, but I had to learn to work within their culture. Norwegians are proud, and as such, demand excellence and pride in their work. At Talisman, most geophysicists were very experienced. There was no research group as in Mobil. You were forced to locate your experts outside of the company. When you needed help in solving a problem, you had to learn to network. Talisman during my tenure was an exciting place to work. Petroamerica is even smaller and reaching outside of the company to access technology is very important.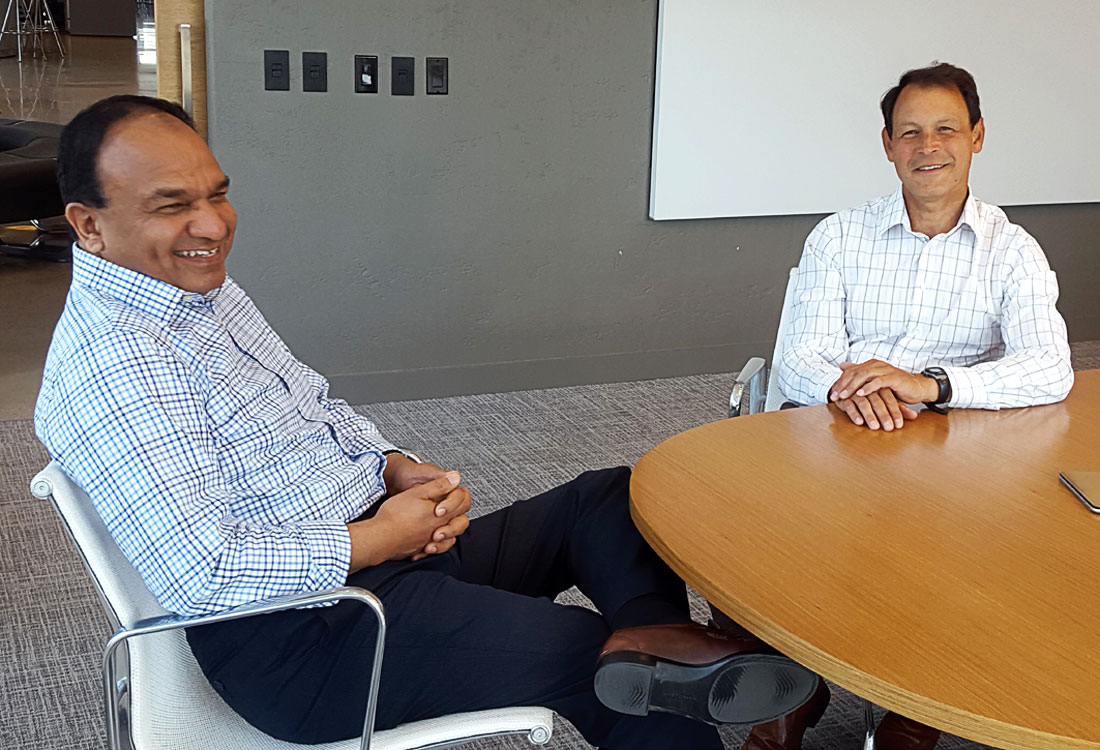 With your broad interpretation experience developed in basins throughout the world including the North Sea, Norwegian Sea, Barents Sea, Beaufort & Chuckchi Seas in Alaska, offshore California, Gulf of Mexico, Eastern Canada offshore, Alaska North Slope, Rocky Mountains, Suriname, Peru and Colombia, did you have to change some of the basic interpretation workflows for each of them? What differences did you perceive amongst them as you carried out your interpretation in all these basins?
With lots of experience, you learn to be humble. Each new basin has a new set of challenges. So even though the basics are the same, you have to figure our which areas need your attention. In soft rocks, you spend a lot more time with attribute analysis. Offshore versus onshore has different issues. Some basins are structural, while others are more stratigraphic.
Going by what you have just mentioned, you have been a successful seismic interpreter.
Success can be measured in several ways. I have not always been successful, but as you interpret and drill your prospects you learn. That carries to the next basin, company, and opportunity. What would you say is required to become one? Becoming successful requires basic training, it requires integration of information, it requires humility (because you will make mistakes), it requires reaching out to others who know more than you, and as you might guess, it requires dedication to excellence and continued learning. To become a great interpreter, you need exposure to as many basins around the world as possible.
What motivates or influences you and your work?
I am motivated by new opportunities, learning new tricks, becoming good at something, and contributing to the success of my company. Collaborative projects motivate me the most. At Mobil, I was involved in several regional sequence stratigraphic projects in the Danish, Norwegian and UK North Sea. In these projects, we had 3-4 interpreters, biostratrigraphers, and access to petrophysicists. The projects lasted 2-3 months and required that we all worked together to integrate the data. Characterize the seismic response, develop play models based on seismic response, tied wells to couple models to reality and then use the maps to high-grade areas for land acquisition and then drilling. Creating a product that is used to drill successful wells is extremely satisfying.
There is a certain amount of creativity that is required for doing effective seismic interpretation. Do you agree with that statement?
Your job as an interpreter is to show an interpretation that has a good chance of being viable, but it must also represent the ideas in your head, the models you have seen in nature, and should have some level of optimism. It is very easy to kill prospects in the oil business. It takes creativity and skill to communicate your ideas to management so that they see that your prospect could be the next producing field.
Do you think many seismic interpreters lack creativity?
I believe most interpreters have the proper training and all of the tools required. Computerized solutions often restrict the number of solutions one might come up with. Newer interpreters don't have the benefit of hand contouring experience that older interpreters have. So, this generation has to be better at changing digital map parameters, getting field experience to see in 3D, and be prepared to extrapolate away from the information you have.
What is required to be creative?
Creativity comes from thinking outside of the box. This is a well known concept and not always easy to do. In my opinion, creativity is generated by asking questions. For example, is there more than just one interpretation? Are you getting all you need by looking at just the basic PSTM dataset? Do you need other special processing volumes to address questions related to reservoir, hydrocarbon type, etc. Are there special tools that might help you identify direct hydrocarbon indicators? In working in a specific region of the world, you can often review articles, talk to other interpreters, go to conferences, and talk to processors about what techniques seem to work in the basin you're in. Ultimately I think the answer is you must be curious to be creative.
Apparently, you have focused on the conventional exploration and exploitation in the different basins around the world. How do you think your strategies would change if you were to address the challenges for exploiting unconventional reservoirs?
Unconventional exploration focuses on finding shales of sufficient richness, such that technologies such as fracking can be used. I imagine that a geophysicist might have to figure out how shale richness is reflected in seismic response. Non-standard reservoirs such as fractured granites, chalk and non-sandstones require an understanding of the physical properties that each of these reservoirs represents.
David, with a long and varied professional experience as an interpreter, have you not thought of documenting these experiences for others to benefit from?
Of course, documenting experience for others and passing down tips are an important part of ones career. I do enjoy presenting at conferences and I hope to continue doing this throughout my career. I am afraid, I am an underachiever in this area, but I hope to improve going forward.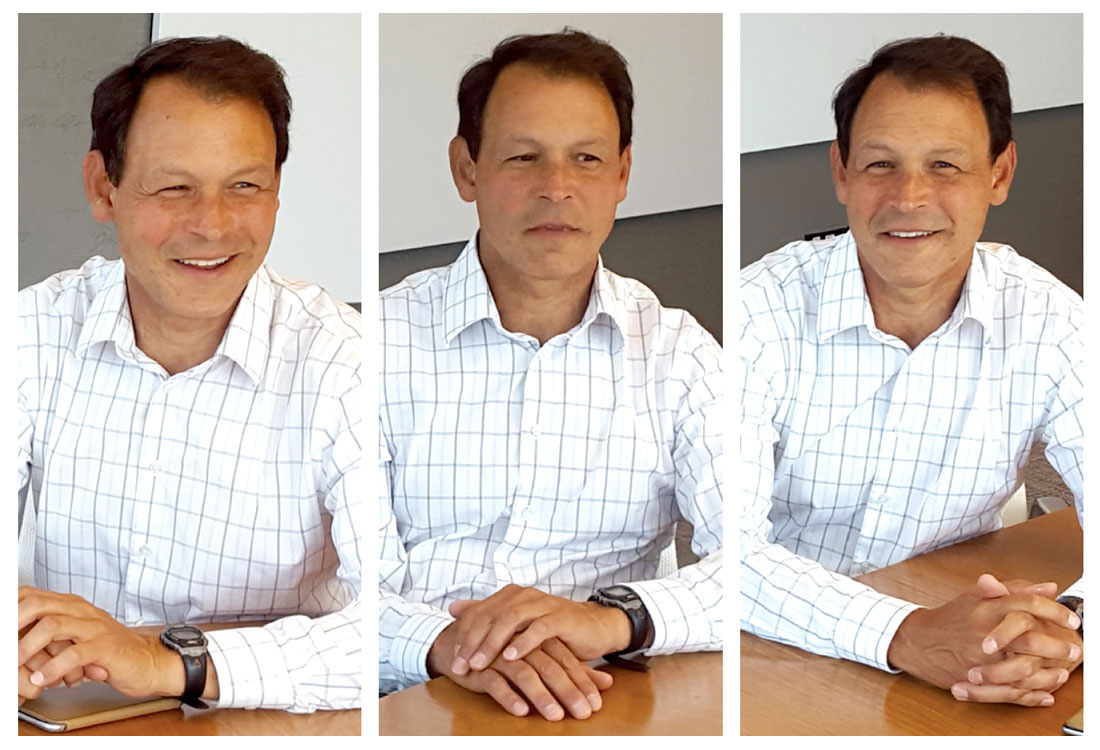 If I were to ask you for your 'off-the-cuff' assessment, how would you rate yourself on a scale of 1 to 10, in terms of (a) communication skills (b) willingness to admit mistakes (c) extempore speaking and (d) awareness about the tricks of the trade?
I would say 8 for communication skills, 7 for willingness to admit mistakes, 9 for extempore speaking and 7 for awareness about the tricks of the trade. Collaboration and becoming an active member of the local societies are good ways to increase my scores.
What has been your philosophy towards your professional growth?
try to gain as much experience as possible, I keep taking courses, and I stay involved in professional societies. It is very easy to get comfortable applying the same techniques over and over. However, there are always others pushing the science of geophysics forward, and we need to capture new techniques, applications and technologies to better handle our day to day problems. I try to keep updated on what others are doing and I look for opportunities to gain additional experience, whenever possible.
What are your other interests?
I enjoy river running / kayaking, skiing, hiking and any outdoor activities. Adventure, whether in the outdoors, or learning about how a basin forms in the subsurface makes my job interesting. I also have been extremely lucky in my career having been involved in multiple field seasons in Alaska, Wyoming, and Montana.
What would be your message for young entrants in our industry?
Start with a company that will give you training, experience, and guidance so that you can grow. Strive for excellence and collaborate. There are always others who can help you. Don't be afraid to make mistakes and try to become an active member of your local geophysical or geological organizations.