ICubed Science Fair
On March 21st and April 6th, 2017 members of the CSEG Foundation Outreach committee attended William Pratt Middle School and Tom Baines Junior High School to help judge the ICubed science fair. In the spirit of the popular Canadian TV show "Dragon's Den", students create products/ solutions for problems in their everyday lives, develop a prototype, and provide a multifaceted cross curricular presentation. Over the two evenings the judges interacted with just over 300 students, sharing a passion for science and learning Thank you to Stephen Kotkas for organizing these events. Notably, several of the judges were geoscience students from the University of Calgary, coordinated by Stephanie Robillard.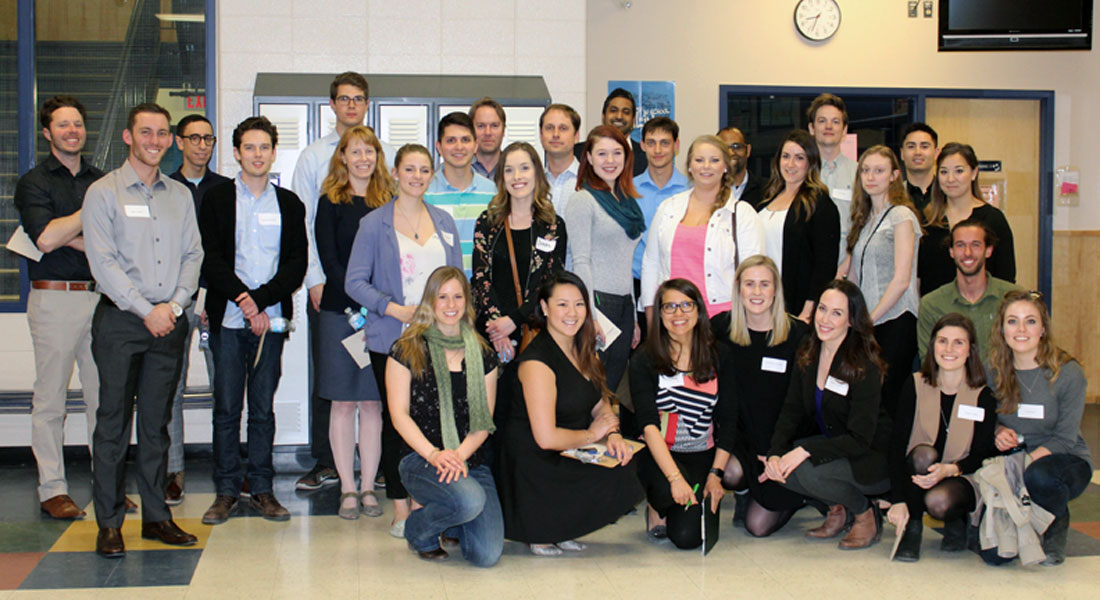 This was the first year that William Pratt School hosted an ICubed event and the Outreach Committee was there to help. The science curriculum lead at William Pratt School said "I know our students had fun. It's always great to see their reactions to the event as well as parents and staff who have never been a part of it. So rewarding for all."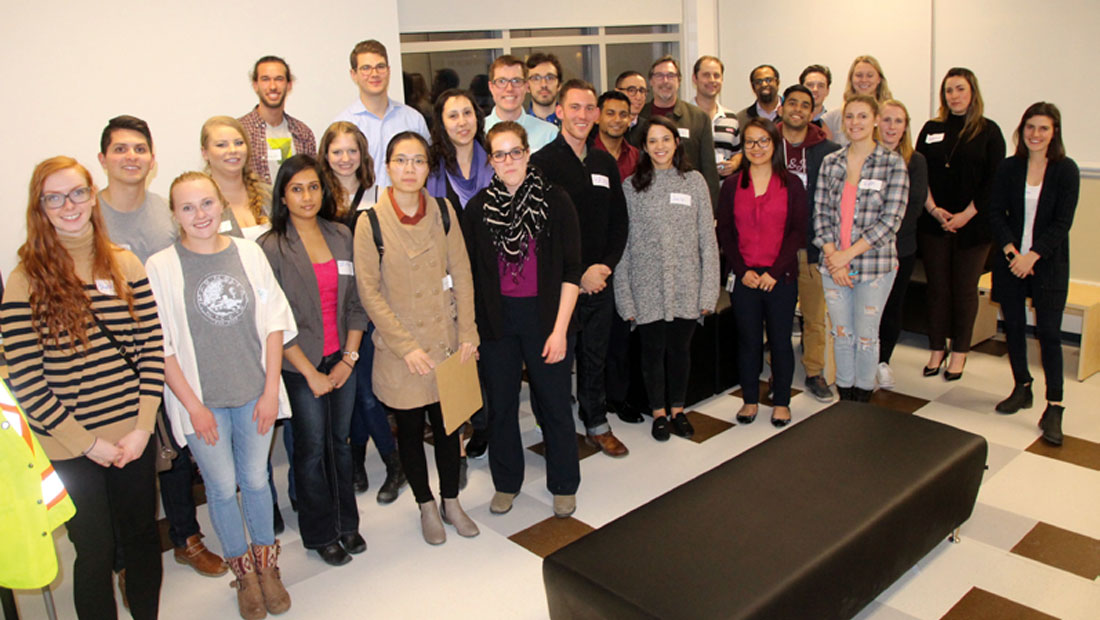 This was the 5th year that Outreach has partnered with Tom Baines. Many of the judges have volunteered for multiple years because the event is so much fun and because of the engagement level of the students. The entire staff and administration was very appreciative of the effort and enthusiasm of the judges.
Are you a dynamic, driven person who wants to give back and volunteer with the CSEG Foundation School Outreach? If so please contact Alessandro Carducci (carducci.aa@gmail.com)
2017 CSEG Foundation Challenge Bowl
The marquee student event of GeoConvention 2017, the CSEG Foundation Challenge Bowl, a Jeopardy-esque quiz game, was yet again a resounding success. The 11th annual edition of this event, hosted by the CSEG Foundation University Student Outreach (USO), took place on May 17th. Ten teams competed from universities across Canada, including Acadia University, University of Alberta, University of Calgary, University of Manitoba, Mount Royal University and the University of Western Ontario. Students competed for an all expense paid trip to the SEG annual meeting in Houston to compete in the world competition this fall. The ever-entertaining Peter Duncan emceed the event. Over 130 people witnessed three heats of intense competition, with questions becoming increasingly difficult as the evening progressed. Students relied on our panel of esteemed judges, Mel Best, Andreas Cordsen, John Duhault, Larry Lines and Brian Russell, to keep the competition fair and accurate. The enthusiasm of both students and professionals was demonstrated at the event as members of the crowd called out answers and heckled each other while competing students raced to prove their University's superiority. Ian Burron and Parth Pokar from the University of Manitoba brought home the win, followed closely by Sarah Dunn and Don Raeside of Acadia University then Jacob Kukovica and Michelle MacRae from Western University.
The event allowed students to demonstrate their knowledge, passion and skills, and provided them with the opportunity to network with students and professionals from across Canada. Challenge Bowl is thought to be the highlight of many students' geoscience conference experiences. We would like to thank the CSEG Foundation, Imperial Oil, Eagle Geophysical, LXL Consulting, Annette Milbradt, Brian Russell and anonymous CSEGF donors for their financial sponsorship – without their support the Challenge Bowl would not have been possible.
The 2017 CSEG Foundation Challenge Bowl Committee: Elizabeth Ramsey, Shelby Perreault, Matt Lennon, Dan Macleod, Mike Palka, Eric Rops, Brendan Snow, Volodymyr Vragov, Kimberly Wagner and Amanda Wu.